This sample shows the use of FireDAC database connection using SQLite. Also, it shows how to use a TBindNavigator control.
Location
You can find the FMGettingStarted project at:
Start | Programs | Embarcadero RAD Studio Sydney | Samples and then navigate to:

Object PascalDatabaseFireDACSamplesGetting Started FMXSQLite_Desktop

Subversion Repository:

You can find Delphi code samples in GitHub Repositories. Search by name into the samples repositories according to your RAD Studio version.
How to Use the Sample
Navigate to the location given above and open FMGettingStarted.dproj.
Press F9 or choose Run > Run.
Click the Open button and the database's data will appear in the grid.
Choose a database and enter your password or use the default database which has no password.
Navigate through the data using the TBindNavigator.
Files
| File | Contains |
| --- | --- |
| FMGettingStarted.dproj | Contains the project itself. |
| MainFrm.fmx | Contains the main form code. |
| MainFrm.pas | contains the main form and the main code. |
Implementation
If you would like to check the original post of Embarcadero, please visit the link below:
http://docwiki.embarcadero.com/CodeExamples/Sydney/en/FireDAC.SQLite_Desktop_Sample
Head over and check out all of the source code for the SQLite sample app for Windows in Delphi.
---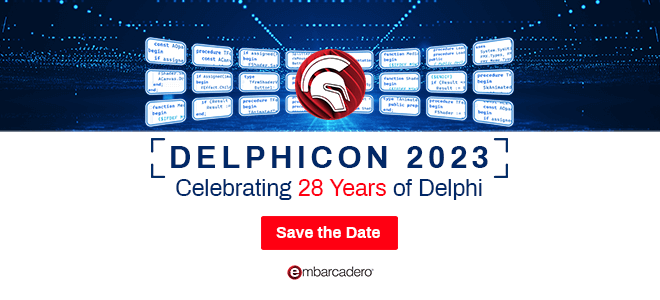 ---