Coming up with the right software ideas is important. Without the right concept, you cannot effectively address the issues of your target consumers. As a result, your application will miserably fail on the market. How can you come up with effective and productive software ideas? How can you find the real problem and the need of users? Which IDE software can help you quickly turn your idea into reality? In this post, you will find all the details.
How can I come up with successful software ideas?
Coming up with the right software idea can be tricky. You might have a lot of concepts in your mind. But only a few of them will be successful. To find the best software idea, you need to ask yourself the following questions:
1. Am I focusing on a real problem or need?
Successful software ideas begin with identifying the real problems and needs. What are the issues people are facing in the real world? Is there a need for a solution? These are some of the questions that you should ask yourselves.
There are different sources for finding the real problems and needs. Here are a few of them:
Personal problems and needs:

Successful software ideas are often generated from personal issues. Are you tired of constantly facing a problem and finding nothing to solve it? It's the right time to come up with a great software idea.

External problems:

These are the issues that the people around you face. Are they frustrated with the complexity of an existing solution? What features are they looking for? These are some of the things that you should keep a close eye on.

Maslow's hierarchy of needs:

Maslow's hierarchy of needs is a theory of motivation. It helps you define the urgency of needs based on their importance to survival and happiness. It focuses on five categories of human needs that dictate an individual's behavior. They are physiological needs, safety needs, love, and belonging needs, esteem needs, and self-actualization needs.
2. How can I qualify each need for finding effective software ideas?
The second step is to qualify your needs by applying Michael Skok's 4Us approach [1]. It will help you identify whether the issue is unavoidable, urgent, unworkable, or underserved. Unavoidable problems are those that you cannot change. But you have to accept them. On the other hand, urgent needs require a timely solution, which might not be the best. However, it serves the needs because of the urgency.
Unworkable issues are problems that you cannot fix with your best effort. For instance, you have spent a lot of time trying to find a solution. But it doesn't work out. Underserved problems refer to the issues without an obvious solution. They can be a great source for finding your next software idea.
Now, take each problem from your list. Ask yourself whether it is unavoidable, urgent, unworkable, or underserved. You should cross off problems that have 4 'NO's. You are doing the right thing if you get a definite 'YES' for most questions. Otherwise, you have to revise your software ideas.
3. Do I need to narrow down possible solutions to determine the best software idea?
Most problems around you have solutions. However, they haven't been found yet. This is a great opportunity for you. Try finding a software idea that effectively addresses the issues.
Also, you have to dive deeper into the market and look for solutions similar to yours. Don't be frazzled while finding strong competition. It's always possible to do well by offering better benefits and functionalities with alternative solutions.
You should list the problems and potential solutions. Then you have to narrow them down. Ask yourself whether your software ideas have something innovative and compelling. In this way, you can identify the solution that can efficiently and permanently solve the problems of the people.
4. Do I need to get feedback from others about my software idea?
Make sure to share your thoughts with the community interested in your solution. It will enable you to understand whether your software idea will work well in the market or not. You shouldn't be disheartened to hear criticism. Instead, you should try making your software idea better. It will help you to solve the user issues effectively. But more importantly, it will make your software highly successful.
5. How can I research the project cost?
You have figured out the right idea. Now, you need to start researching the high-level cost of your project.
Each software idea is different. Also, there are different approaches to building the applications. As a result, the price range tends to vary substantially. For these reasons, you should talk to several software companies. It will enable you to get the right estimate for your project and ensure it fits well with your budget.
How can I find the best development solutions?
Once you get an idea of project cost, you need to look for the best development solution. You need to find a highly productive software IDE that can help you turn your idea into reality quickly.
For example, Embarcadero's RAD Studio streamlines the development process by providing a comprehensive set of tools. It offers intelligent code editing technology and low code wizards. As a result, you can quickly turn your software idea into reality.
To find the best development tools, you should check these articles:
Also, RAD Studio comes with a huge number of templates, example apps, and themes which can help spur your imagination and help you start to visualize what your ideas could look like. The professionally developed themes in particular can very quickly add some wonderful pizzaz and give your rough ideas a much more polished and professional look.
Is this the right time to come up with great software ideas?
Today's world is dynamic. Businesses are constantly looking for solutions to survive the intense market competition. Also, people are looking for applications that can enhance their productivity. Therefore, it's the right time to come up with software ideas. Trust your concept and start down a discovery path by utilizing the methods described in the article. You will come up with a highly successful software idea.
RAD Studio is the ultimate IDE for building cross-platform applications. It is powerful, intuitive, and highly productive. Try it now for free.
[1] https://www.forbes.com/sites/michaelskok/2013/06/14/4-steps-to-building-a-compelling-value-proposition/?sh=356c081a4695
---
Register for Python GUI Apps Con 2023 today!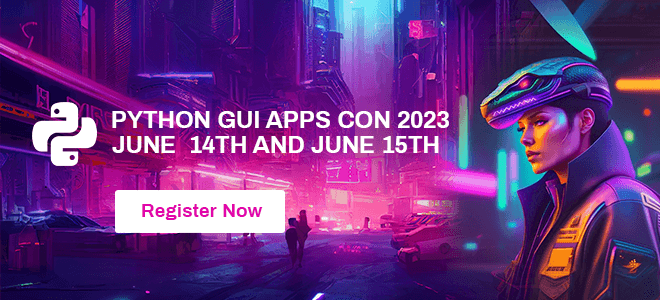 ---