Reporting with List & Label provides Delphi Developers with comprehensive reporting functions for their applications with just a few lines of code. The VCL component of List & Label compiles and integrates itself directly into the current Embarcadero RAD Studio. Once embedded, the reporting tool enables developers to design reports, data analyses and dashboards in just a few minutes, or let the users do it themselves.
Since its founding in 1989, combit has successfully established its position in the reporting, BI and CRM markets. Well over a hundred awards from IT industry journals and their readers, plus a host of highly satisfied customers testify to the success of our products. combit develops and distributes Windows standard software, including components for developers and business solutions, and provides the corresponding training, consulting and customization services. combit products are suitable for large and small businesses across all industries.
Delphi Developers are able to offer their customers much more complex reports and documents with List & Label and implement them 50% faster on the average. The reporting component offers a wide variety of instruments for data visualization enabling developers to create professional and visually stunning reports that add real value to their application. In addition, List & Label always uses the latest Windows and development technologies, so that Developers always maintain a competitive advantage with our industry leading know how.
Works with: Delphi, VCL, FireDAC
Works on: Windows 32-bit, Windows 64-bit
combit is an
---
Register for Python GUI Apps Con 2023 today!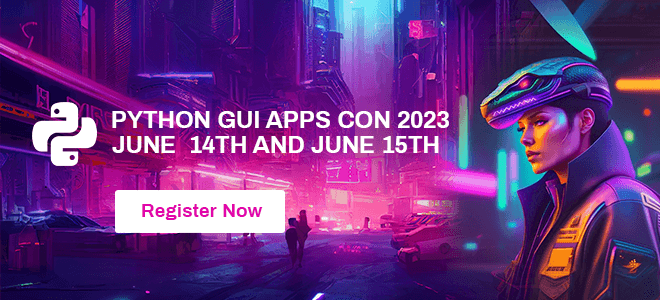 ---