With the release of RAD Studio 10.4.2 last week, and the huge number of submissions, it took longer than expected to get all the showcases posted and shared on Twitter. To make sure there is time to vote on all the entries we are extending the voting (via likes and retweets) until the end of this week: Friday, the 5th of March; and we will announce the winner on Tuesday of next week.
To vote:
You can still submit showcase entries to show off what you've created with Delphi or C++Builder, but those entries are no longer eligible for the gift cards or the contest. We love seeing what you've created, and it is so exciting to share it with the world. Truly inspiring! We will look to do another contest in the future!
---
Register for Python GUI Apps Con 2023 today!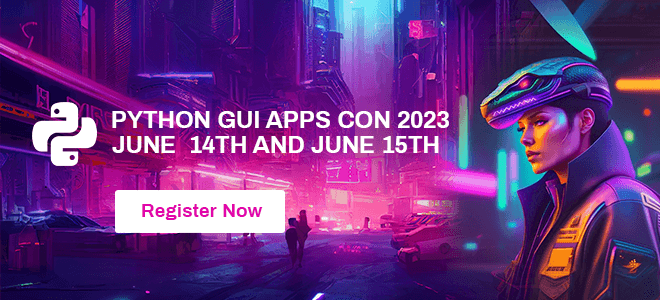 ---