CodeSite application logging system gives developers deeper insight into how their code is executing, enabling them to locate problems more quickly and monitor how well their code is performing. Developers can configure their code using CodeSite loggers that send CodeSite messages toa to a live display or log file during program execution.
CodeSite is not only effective throughout development and testing, in production circumstances, CodeSite can also produce helpful information to support staff and developers.
CodeSite furthermore presents more authority over what gets logged. Instead of relying on traditional logging levels, separate loggers are utilized to categorizing CodeSite messages for you.
The CodeSite Dispatcher reduces the performance influence the logging process has on an application. It also enables the creation of multi-application log files and guaranteed that log file management criteria are implemented.
This is not all about this powerful CodeSite Logger System. Be sure to check out these resources to learn more about CodeSite:
---
Register for Python GUI Apps Con 2023 today!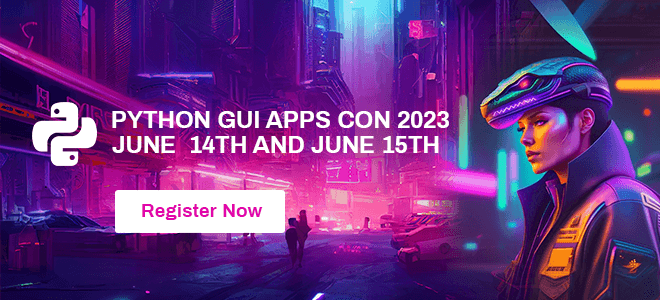 ---