Note the following information has been made available by the author of PasDoc regarding the tool.
Documentation is generated from comments found in the source code or from external files. Many formatting @-tags are supported. Many output formats are supported, including HTML and LaTeX.
Usage
See WhereToPlaceComments, WritingDocumentation and SupportedTags for information on how to document your source code.
Available output formats are HTML, HtmlHelp, LaTeX, Latex2rtf, SimpleXml. More output formats may be added in the future.
Check out the CommandLine to get a better feeling for how PasDoc works. There is also a GUI interface, see PasDocGui.
Check out PasDocAutoDoc and ProjectsUsingPasDoc to see some real-world examples of how documentation generated by PasDoc looks like, and to see some programs that use PasDoc's code.
You may also be interested in the list of AdvancedFeatures of PasDoc.
Development
See the ChangeLog for recent changes to PasDoc and a short history overview.
If you want to get the newer version of PasDoc but you don't want to compile PasDoc yourself, you can try DevelopmentSnapshots.
PasDoc source code:
git

clone

https

:

<em>

//github.com/pasdoc/</em>
Alternatively, you can get the same code using SVN. In short, just call
svn

co

https

:

<em>

//github.com/pasdoc/pasdoc.git/trunk</em>
If you want to download the package and make some tests with PasDoc, refer to the next link:
https://github.com/pasdoc/pasdoc
---
Register for Python GUI Apps Con 2023 today!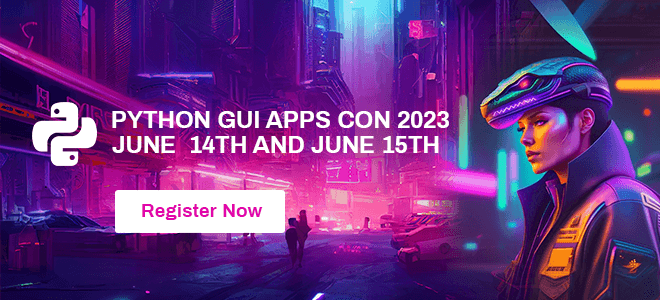 ---