Today is a very exciting day for our community. For many years, we've gotten requests from Delphi and C++Builder users that they'd love to see a Community Edition of Delphi and C++Builder.
For the first time ever, we are launching a full featured Community Edition. It is a path for new developers to experience the amazing capabilities of Embarcadero's developer tools and rediscover Delphi. Nothing comes close to the satisfaction of building an app with the UI tools that we deliver and the app will be scalable and robust. Not only is it great for new developers, but our existing community can look forward to the next generation of knowledgeable Delphi developers picking up the torch and furthering their legacy with new Delphi projects.
This is also true for C++Builder, since Community Edition provides a great entry point for C++ developers around the world to experience all that C++Builder has to offer, especially in terms of our multi-platform capabilities.
We hope you share our excitement by spreading the word about Community Edition.
We believe our Community Editions will attract and nurture the next generation's interest in software development while providing them with professional-level tooling.
Provided free of charge to our community of freelance developers, startups, students and non-profits, Delphi and C++Builder Community Edition provide a full featured IDE for building iOS, Android, Windows and macOS apps from a single Delphi or C++ codebase (with a limited, commercial use license).
Community Edition includes a code editor, powerful debugging tools, built-in access to popular local databases with live data at design time, Bluetooth and IoT capabilities and much more. Community Edition will come with Delphi and C++Builder's renowned visual frameworks and components to deliver pixel perfect styling for applications that can run natively on multiple platforms.


Who is Community Edition designed for?
Delphi Community Edition and C++Builder Community Edition provide developers with integrated and professional-level developer tools from Day 1. Community Edition is designed for freelance developers, startups, students and non-profits with annual revenues of less than USD $5000 or teams with up to 5 developers. Community Edition is licensed with a one year term license.
Am I Eligible for Delphi or C++Builder Community Edition?
If you're an individual you may use Community Edition to create apps for your own use and apps that you can sell until your revenue reaches $5,000 per year.
If you're a small company or organization without revenue (or up to $5,000 per year in revenue), you can also use Community Edition. Once your company's total revenue reaches US $5,000, or your team expands to more than 5 developers, you can move up to an unrestricted commercial license with Professional, Enterprise, or Architect Edition.
In addition to releasing Community Edition, we're also providing updated 10.2.3 Tokyo builds for new purchases, trials, and customers on active Update Subscription.
The updated build includes the patches we've released since the original 10.2.3 release back in March. You can find more details here.
Helpful Links:
Moving from Community Edition to other editions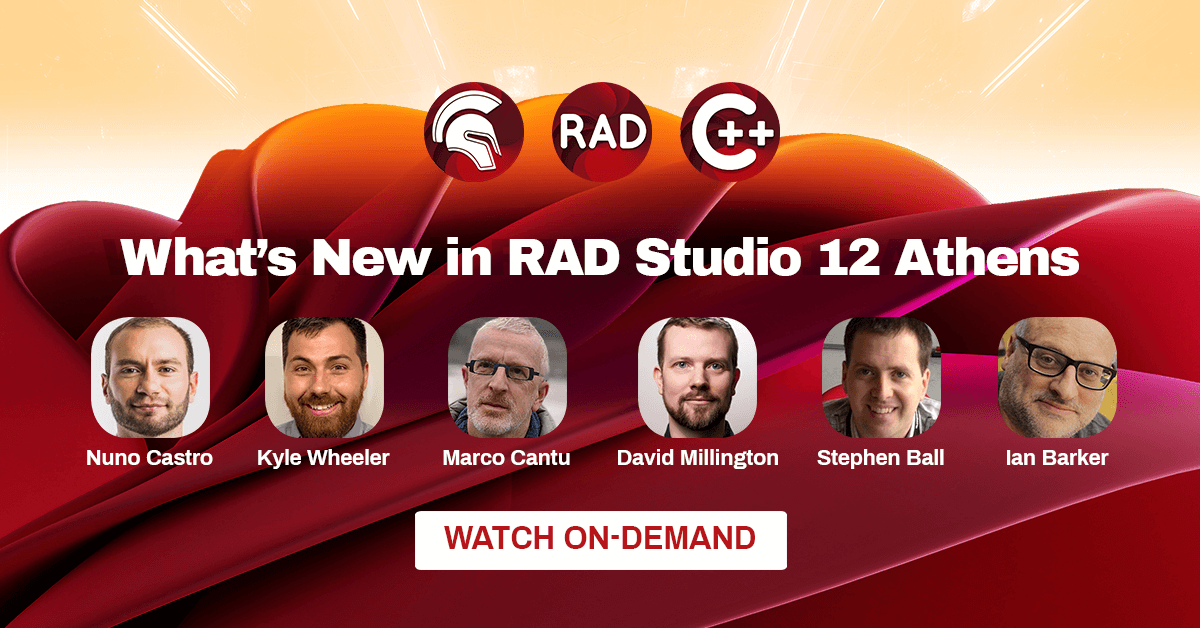 ---