Am I the only one who gets excited about new releases? If you look at the RAD Studio Roadmap you will see a new 10.4.2 release of Sydney is scheduled for the first half of 2021. If you are on Update Subscription then you were invited to the NDA 10.4.2 Hunter beta. Well now is your chance for a sneak peek of the next major release of RAD Studio. Delphi, and C++Builder!
Q&A Log
This is the Q&A Log from the launch webinar. We attempted to clean it up and remove any inadvertent personal information or inappropriate comments. Please leave a comment if you notice something that needs to be removed. Thanks!
---
Register for Python GUI Apps Con 2023 today!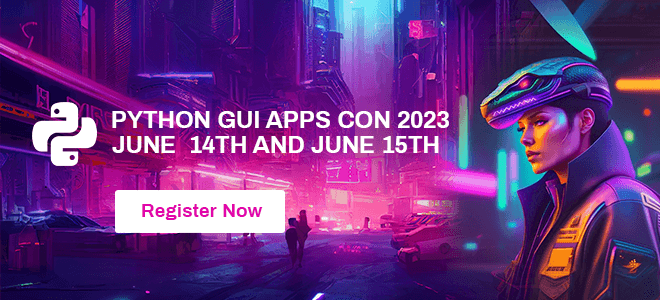 ---