Do you want to find out how to port your Delphi FireMonkey applications to the Linux desktop? Want to create rich FireMonkey user interfaces for kiosk and line-of-business applications on Linux? FMXLinux integrates the FireMonkey platform with the Delphi Linux compiler to bring it to the Linux desktop. Delphi for Linux now supports rich GUI and multimedia solutions in addition to server-side and console applications.
Update: This webinar was from 2019 and shows FMXLinux in 10.3 Rio and touches on Windows Subsystem for Linux version 1. The FMXLinux integration was significantly improved in 10.4 Sydney and WSL2 improved Linux compatibility. You can see the latest version in action showing WSL2 and Broadway from 10.4 Sydney (includes video and script).
Join Jim McKeeth, Chief Developer Advocate and Engineer, for this webinar introducing you to FMXLinux, and how you can bring the power of FireMonkey to Linux.
Interested in building Linux applications with FireMonkey? Try the Cross-Platform Development Framework, which can help you create & design apps in Delphi or C++ environments.
---
Register for Python GUI Apps Con 2023 today!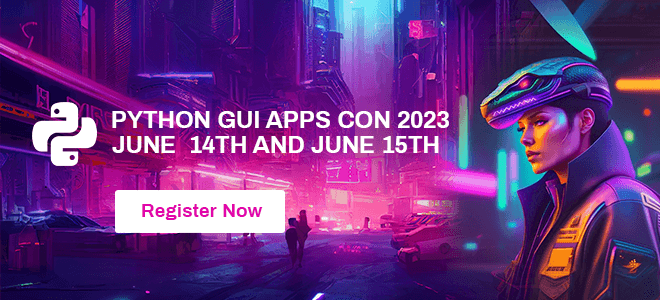 ---