When you learn the Embarcadero Delphi programming language, you can create anything with it. From cross-platform applications to the web applications. You can create both backend and frontend with the same language moreover, it can become handy when it comes to connecting them.
There are several official web application and API frameworks available for Delphi & C++ Builder. One of them is DataSnap. With DataSnap, you can quickly create enterprise-grade multi-tier solutions. In addition to DataSnap, Embarcadero also offers RAD Server which is a powerful enterprise ready REST solution for Delphi. RAD Server includes a built in user system and API automatic documentation. RAD Server also offers existing Docker containers.
But today, we will explore a third party opinionated, fast, and minimalist web framework for Delphi, called Horse.
Horse is an Express inspired web and REST API framework for Delphi. Designed to ease things up for fast development in a minimalist way and with high performance. There are quite a number of different add-ons for Horse such as JSON, JWT, CORS, and more.
Here is a quick example of the Horse framework
procedure

(

Req

:

THorseRequest

;

Res

:

THorseResponse

;

Next

:

TProc

)
Head over and check out the Horse web framework for Delphi and be sure to share it with your friends!
---
Register for Python GUI Apps Con 2023 today!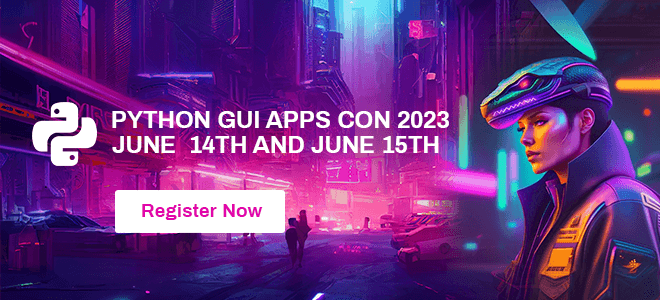 ---