If your business is developing software that you sell for specific industry verticals / horizontal sectors, then this webinar is one not to miss!
In a change-up from the normal technical sessions,  Mary Kelly will join me, Stephen Ball, as we explore the world of ISV's, discuss ISV business models, and how companies the world over are realizing higher returns, thanks to InterBase. InterBase is very much a database for today, especially thanks to its near-zero administration, and simple installation.
With real-world case studies from the Financial, Medical, and Leisure sectors you will learn how InterBase is enabling companies to innovate faster, reduce time to market, improve customer experiences, keep up with market trends, and importantly, profit from them at the same time.
October 15th  – How ISV's are accelerating innovation while reducing costs, thanks to InterBase
Local times
October 15th, 9 AM CDT (Austin)
October 15th, 10 AM EDT (New York)
October 15th, 3 PM BST (London)
October 15th, 4 PM CET (Berlin)
October 15th, 5 PM MSK (Moscow)
October 15th, 7.30 PM IST (Mumbai)
October 15th, 11 PM JST (Tokyo)
---
Register for Python GUI Apps Con 2023 today!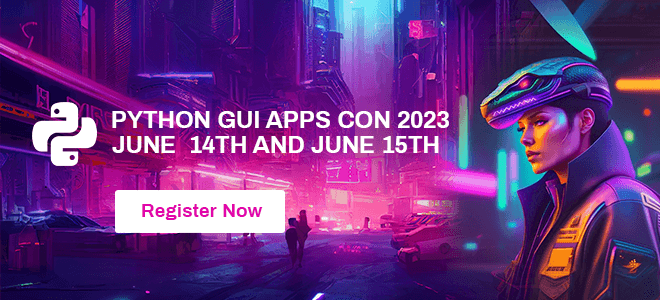 ---