Building a steady stream of clients is every business owner's dream. Creating that stream, however, is easier said than done isn't it? Competition is fierce, budgets are limited and acquisition costs keep growing.
Nevertheless, it does not all have to be left to luck. There's a lot you can do to increase your chances of acquiring new customers and keeping the ones you have. 
It's not rocket science, and it doesn't have to cost a bundle. Just some smart marketing, persistence, and consistency. 
Here's a look at the most tried-and-tested customer acquisition and retention channels.
1. Referrals: Existing Customers Bring in New Prospects

The easiest and probably the most cost-effective way to attract new prospects is through referrals. Why? Because it costs nothing, just an investment into a great relationship with your existing customers. 
How do you build and maintain that great relationship? By doing these two things:
Keys to Success
1. Overdeliver
Do more than what the project brief says or what the customer expects. It doesn't have to carry a heavy cost, either. Just an unexpected gesture from you is enough to keep impressed customers singing your praises every chance they get.
2. Stay Close
Your customers are always eager to tell you about the results of your collaboration, so give them an opportunity to do it. This is all about what happens after you deliver – reviewing the project with the client, and connecting every once in a while to remain friends.
2. Outbound Campaigns

Outbound involves approaching prospects with your sales pitch. Outbound campaigns commonly begin with cold-calling and cold emails involving a sales pitch and offer.
Key to success: a great pitch, and an "irresistible" and memorable offer
It's important to remember that not all prospects will respond immediately to your offer, but those who don't may keep you in mind until the time they need you. It all depends on where your prospects are at that moment. For example, one prospect may have a plan but no budget, while another 
This means your offer has to be memorable for them to keep you in mind, and competitive enough to have a good chance of succeeding even if it's been some time since you submitted it.
3. Directories, Review Sites and Marketplaces
This is a foundational part of your company's online presence: discoverability where it matters. This is where many prospects will turn to first when they decide to look for a software development firm to realize their project.
Directories will simply provide information on available software companies based on a variety of search components, like location, company size, relevant experience, and financial factors. 
Review sites will provide peer-to-peer reviews of software to help prospects choose a vendor based on the type of software they need, while marketplaces bring vendors and prospects together on a project basis.
Key to success: a strong and optimized profile
Each platform that hosts your profile has its own unique characteristics and information hierarchy, and a generic company profile will not fit all. Make the effort to customize your company's profile for the kinds of clients and projects you want to attract.
4. Corporate Website
Your company website is one of the first places prospects will visit before deciding whether or not to proceed further and reach out to you.
Key to success: invest in good web design and UX
A great deal about your company and its capabilities will be judged by the prospect's navigation through the website, which means a positive user experience is paramount. Here are the three most important things your company website must do:
Capture the prospect's attention with good visual and information design
Convey valuable information about the problems your company solves and how it can help prospects achieve their goals
Turn prospects into a marketing-qualified lead by capturing basic information like a name and email, to be used for retargeting and lead nurture. Asking prospects to follow you on social media is another important component of lead generation, and this brings us to the next point.
5. Social Media
What can you do with social media besides post stuff? The core benefit of social media as a channel is that it's a great way to create a community around your brand and the values it represents. The goal here is to keep your community interested in your content.
Exposure is easy, but standing out is tough because of the size of the crowd and limited user attention.  
Keys to success
Consistency: post regularly, at the most advantageous times, across the channels that matter to you. Improve efficiency and save time by planning ahead and using tools to schedule posts for the week or month.
Creativity: imagination is key to making your content clickable. There are a multitude of content types available to deploy, and it's up to you to use these types intelligently, combining usefulness with entertainment and fun to compel your target audience to remain engaged with your brand.
Effective channel optimization: Each channel has its own personality and demographic, and the same piece of content posted in the same format will perform very differently on each channel. It pays to study each channel separately, understand what works, and tailor each piece of content accordingly.  
Managing expectations: In general it's difficult to convert customers quickly and directly through social media, so conversion should not be the goal, otherwise you'll be disappointed due to misplaced expectations. Use social media to convey your company's unique personality and illustrate why you'll make a good business partner, and convert your audience to leads gradually, by directing those leads to content that can convert, like a downloadable resource on your website, for example.
6. Networking
Networking is valuable for professionals at all stages in their career. A network of contacts is not only useful for peer-to-peer support, it can also be a great source of new opportunities and new business.
Investing in building a network is all about creating connections that can prove valuable to both parties at a point in the future. And it happens across all communication channels, from direct interaction and industry events to social media and online meetings.
Key to success: interpersonal skills and relationship-building
Successful networking relies not on your brand and online presence, but your ability to create meaningful connections with people and maintain or grow them over time. As such, the most valuable skills that come into play in this context are interpersonal skills and ability to build relationships.
You can explore this further in this related article:  The 3 Secrets to Getting a Steady Flow of Clients Through Professional Networking
7. Industry Events And Trade Fairs
Industry events and trade fairs can be costly, especially if you need to travel to participate. There are also costs for accommodation, renting a booth, promotional content, and more. However, the potential for creating very good opportunities through direct contact with prospects tends to be high.
Key to success: Planning
Making the most of an industry event or trade fair will require good planning beforehand, especially in terms of the strategy you'll employ to attract and keep prospects. This could include a special offer for other event attendees. It will also require diligent follow-up after the event.
8. Partnerships And Resellers
The big advantage of working with partners and resellers is the expanded reach without the upfront costs. Partners and resellers will promote your company in directions that may be difficult or costly for you, and they will do it at their own expense in exchange for a sales commission.
Key to success: well thought out deals with partners and resellers that will be advantageous for both sides – profitable enough to motivate them, and sustainable for your company.
Conclusion
A mature customer acquisition strategy will take into account most, if not all, of the directions listed above. A good strategy also involves making effective budget allocations to each direction that's relevant, and measuring the return and success rate of each. Good luck!
---

---
Enter the Enterprise Software Development Article Challenge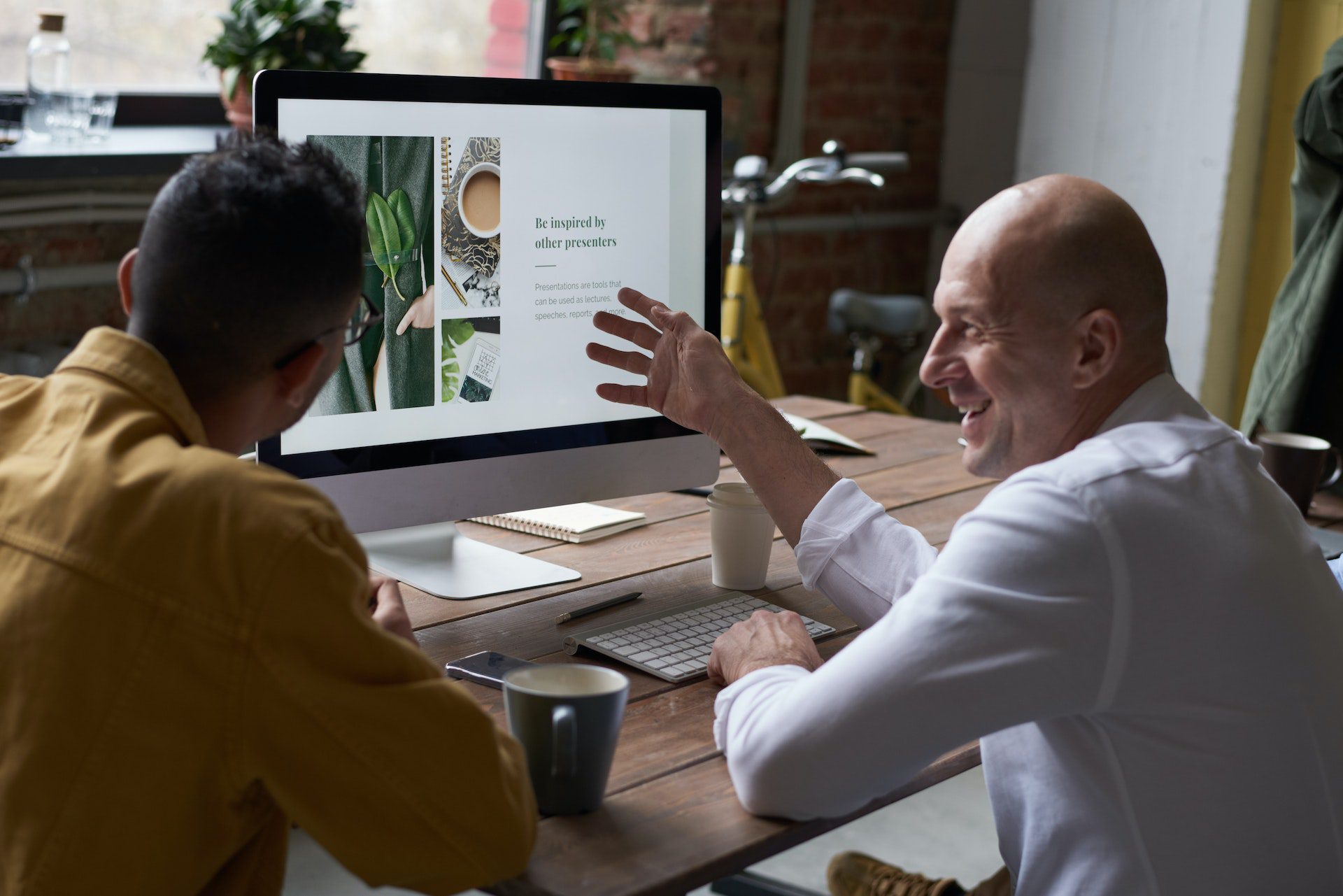 ---