The whole product team is very pleased to announce that RAD Studio, including C++Builder and Delphi, v 10.3.2 is now available. If you have an active update subscription, you can download it now:
There are some great improvements for C++ and the Delphi & C++Builder IDE:
C++17 for Windows 64-bit
Leverage the latest C++ language features in apps built for both Win32 and Win64, with complete C++17 support for Windows
C++17 Clang-enhanced compiler and toolchain for Win64 (bcc64), meaning C++17 is available for both Win32 and Win64 targets

C++ runtime library (RTL) built with the updated Clang-enhanced compiler for Win64, including current edition of Dinkumware STL

Also includes support for C++14 and C++11

Boost library support for both Win32 and Win64

with Boost 1.68 available for both
C++ LSP Code Insight Improvements
Key productivity features in the IDE are now available for the modern Clang-enhanced compiler
C++Builder 10.3.2 offers full featured Code Insight support for C++ with the Clang-enhanced compiler, with many improvements to the code completion in 10.3 and 10.3.1
Adds new features such as Parameter Completion, Tooltip Insight and Go To Definition, providing feature parity between the classic and modern compilers

Significantly improves these features compared to the classic version by making them asynchronous and non-blocking
IDE Improvements
A large number of quality improvements to the IDE, including bug fixes, style improvements, and performance. For example, changing layouts or changing themes takes a fraction of a second.
What's New
We'll have blog posts about all of these features going in-depth over the next few days. You can also ready Sarina's 10.3.2 announcement for information on other new features in RAD Studio and Delphi.
On Wednesday July 24, we have a public webinar where you can learn more about 10.3.2, including demos of many of the features and a Q&A at the end. Join the webinar and see everything new and improved!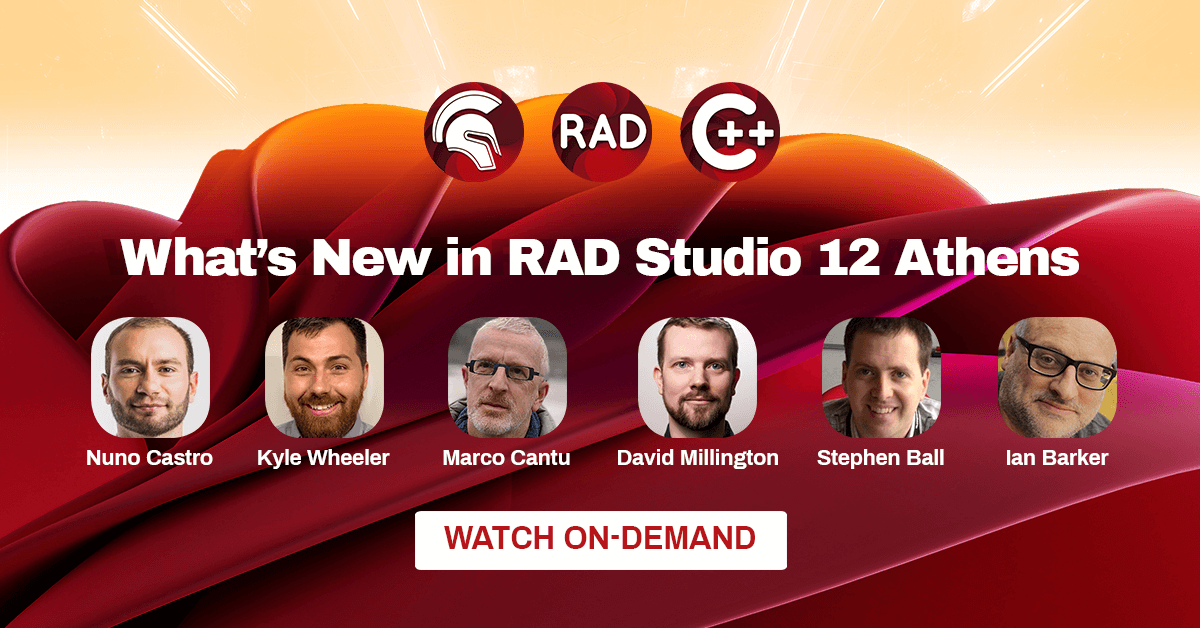 ---