In today's economy, efficiency, speed, and productivity are key to prolonged success. However, many businesses still waste precious time and resources running manual processes that can be automated. Knowing when it's time to automate specific manual processes can be pivotal to the growth and success of your business. Three pieces of software that can help your business become more productive are C++ software, Windows Software Maker, and Python Windows GUI Builder.
To help in your decision-making, here are nine signs you should invest in automation.
1. Do you have error-prone repetitive processes

?

Often, business processes involve a series of sequential tasks based on predefined rules or conditions, many of which are of a repetitive nature. More often than not, manually repeating any process can lead to errors, as humans may miss a step or forget to click a button. In contrast, automation can significantly mitigate such errors.

For instance, if you're automating a UI testing process, the whole test would strictly run based on predefined instructions. However, if the same test is run manually, humans may forget to test a specific use case, leading to inaccurate results.
2. Are you finding a lack of repeat business

?

Do you find it difficult to retain your customers or get repeat business from your previous buyers or subscribers? In that case, it might be an indication that your customer satisfaction strategy is lacking. For example, a slow response time can be off-putting for many customers.

All customer satisfaction efforts should be focused on making your customers happy, not on manually running admin tasks that can easily be automated.
3. Are you falling short on achieving your desired throughput

?

Inherently, humans aren't as productive as machines; from physical or mental fatigue to other factors that may reduce human productiveness, you may find yourself way off your target. Manually run business tasks can only be completed when someone is working. However, with automation, you can efficiently complete business tasks faster and more accurately, with little or no supervision.
4. Are you experiencing the effects of a labor shortage

?

According to the United States Unemployment Report by trading economics, unemployment is currently the lowest it has ever been since 1969. Additionally, talents in specific skill markets are going extinct, and organizations struggle to find or attract a quality workforce. While automation can't completely eliminate your dependency on manual labor, it can significantly reduce it.
5. Do you need faster process completion

?

Business processes can easily be delayed due to poor communication, amongst other factors. For example, waiting on the go-ahead for certain tasks or manually collaborating to complete in-house projects opens up the opportunity for process delay. If you find yourself needing to speed up processes, then you should look towards automating those processes. Getting the go-ahead on tasks, collaboration, etc., can all be managed from a centralized automation system.
6. Do you need to track KPIs

?

In this data-centric world, it is important to track performance metrics, so you know what's working and what isn't. Running manual business processes would also mean manually collecting performance data, which could be very difficult. However, most automation tools automatically record data you can access and use at will. This way, you can boost efficiency and productivity by focusing your time on analyzing data rather than collecting them.
7. Do you have a need for instant information access

?

Cloud-based automation systems allow anyone at any time to complete the tasks they need to increase efficiency, as well as access to their work from anywhere in the world.

With brands outsourcing work to all timezones nowadays, automated cloud access and synchronized calendar apps keep things ticking over, eliminating data confusion across different parts of the world.
8. Do you have a high workforce turnover

?

With it being an employee market, many workers are leaving their current positions to find more meaningful work where they experience less stress, burnouts, or maybe boredom. Automation can help you avoid employee burnouts and reduce turnover as machines don't get bored.
9. Do you have high costs

?

Whether it's from overtime, hiring additional personnel, rising labor rates, increases in health insurance, or expenses associated with poor quality, growing companies are experiencing rising costs. Labor is becoming more expensive every day. With a very low unemployment rate and an increase in minimum wage and health insurance, labor-intensive positions are becoming too costly to maintain. And when experiencing high turnover, hiring new employees is also an expensive process. Automation is a flat fee that pays for itself after it is implemented.

Are you ready to automate your workflows to gain maximum productivity? Start building with RAD studio, C++, or Delphi.
---
Register for Python GUI Apps Con 2023 today!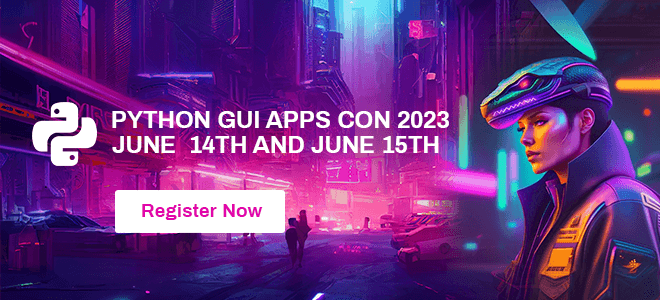 ---