Delphi, RAD Studio, and C++Builder are offered in different editions, to balance developers needs and costs. Over the past year, we've updated these editions to provide more value to developers at every level.
2018 Updates to Delphi, C++Builder, and RAD Studio Editions
Community Edition was introduced earlier this year and is the free edition for non-professional use (read the EULA for more details). It is a great tool for students, hobbyists, and other developers who want to learn how to use Delphi or C++Builder
We expanded the Professional Edition including mobile support, so that now professional targets 4 different client platforms
We have added to the Enterprise Edition the ability to deploy RAD Server solutions on one site and deployment on mobile of IBToGo (embedded InterBase with encryption)
Architect Edition is now a valuable bundle with additional developer tools. Keep reading for more information.
What is in Architect Edition?
The most exciting changes are in the Architect Edition. In terms of the core product, the Architect edition is identical to the Enterprise one. In fact when you install RAD Studio Architect you are in fact installing RAD Studio Enterprise. So what additional value are you getting for the higher price point?
The Architect edition is a bundle of additional licenses and software products:
The bundle includes a RAD Server multi-site licenses, meaning you can deploy your RAD Server solutions on unlimited servers and physical locations
A license of AquaFold

Aqua Data Studio

for general database management across all of your databases and platforms
A license of

Sencha Ext JS Professional Edition

for building Web clients (for example, an HTML and JavaScript client for your RAD Server services)
A time-limited license of Ranorex Test Automation

for testing the UI of your Delphi Windows applications
These licenses are included in new purchases of Architect Edition. The RAD Server, Aqua Data Studio and Sencha Ext JS licenses are also available to Architect customers on current Update Subscription — while Ranorex Studio is available only for customers buying a new license of RAD Studio, Delphi, or C++Builder Architect.
Architect Webinar Today
To learn more about these products, you can follow a webinar later today that I'm giving with the help of experts of the different products, "Getting Ahead with 10.3 Architect Edition". Register now at https://register.gotowebinar.com/register/1263861523722391299. The webinar is today at 12 noon Central US time, which is 7 PM Central European time.
Replays will be made available.
Compare Product Editions
You can easily compare what's included in each Edition here: https://www.embarcadero.com/products/rad-studio/product-editions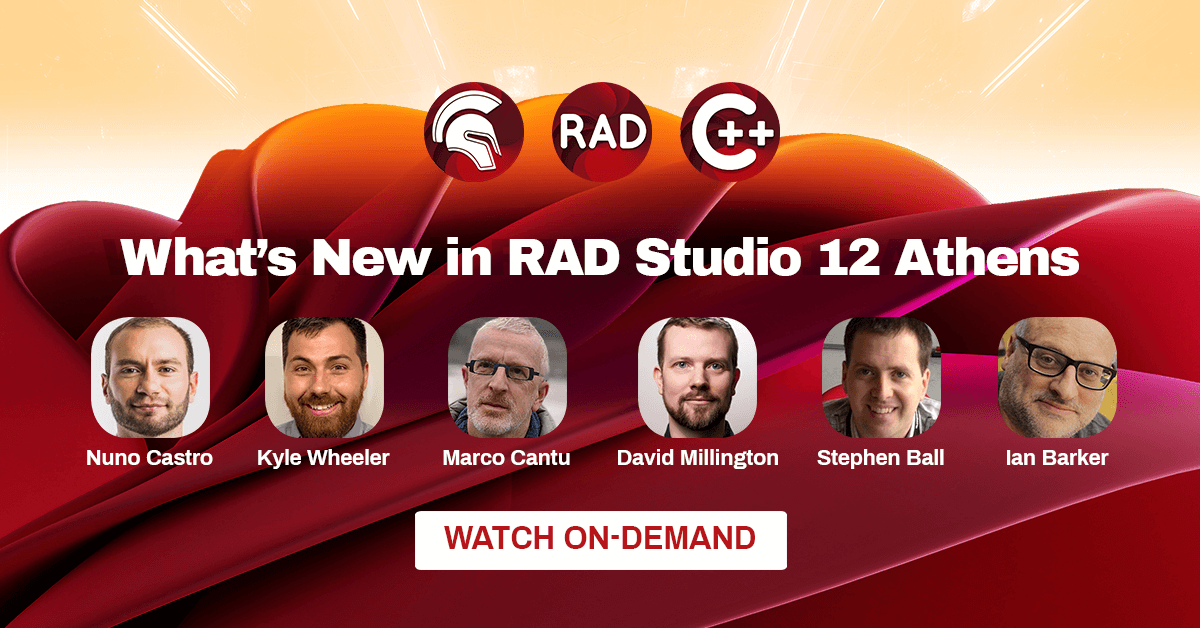 ---