In previous years, we have seen an increasing interest in mobile computing that provides support for the growing number of remote workers, and 2020 has drawn a lot of attention to these business apps. Remote workers have the requirements of working from an "office" that is actually just a laptop or a smartphone accessing the internet from their homes, a client's office or other remote locations. In 2020 alone, the technology capabilities of devices, wireless and satellite communications has shown us how to make data accessible from anywhere in the world at any given time from any type of device. With any endeavor that switches from a traditional on-prem environment to one that allows for the computing power of phones to deliver results, there comes problems that need to be solved for success. Security, TCO, business guidelines and practices are all still areas where we need to understand what is and isn't achievable for our users to be successful; from online connections for as long as workers need to work to data at rest and in motion security. Mobile databases are one of the options available to mitigate some of these problems.
With the data breach risks a growing threat, finding a mobile database solution that offers the data protection and compliance requirements you need across all your platforms, can provide secured backups and safe offline capabilities, there tend to be fewer options available. One of those options that still remains is InterBase ToGo.
InterBase ToGo is a transportable database that is designed to be embedded into your applications on Android and iOS as well as Mac OS, Windows, and Linux. With built-in security, a small footprint and minimal admin needed, ToGo allows you to embed, deploy and relax as you know your user and corporate data is safe and secure.
 InterBase ToGo can be easily embedded into your RAD applications, making it one of the best options available for ISVs/VARs who need a database that reduces the security risks associated with deploying business applications. As a VAR, the use of an encrypted database like IB ToGo allows for your business to focus on your business and user needs by reducing deployment time and keeping up with security compliance standards.
Setting up encryption
Enabling encryption with InterBase is easy to do, but difficult to break into.
Finding your InterBase ToGo license
Included with your RAD Studio Enterprise and Architect license is an IBToGo license. You can find your license at the following location:
C:\Users\Public\Documents\Embarcadero\Interbase\redist\InterBase2020
Deploying your encrypted database
As mentioned above, you can deploy InterBase embedded within your applications on multiple devices, check out how to deploy IB ToGo on an Android smartphone.
---
Register for Python GUI Apps Con 2023 today!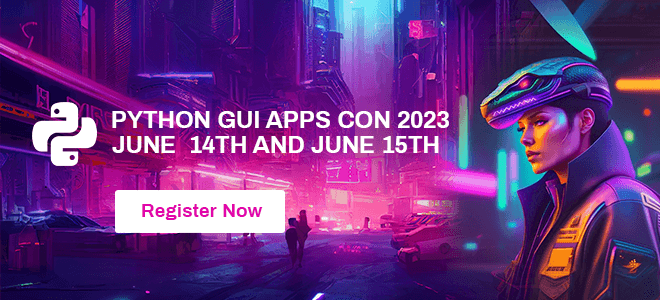 ---