The primary goal for most application development projects is delivering a working product that solves the problem it's created for. However, let's face it, what good is a solution if no-one uses it? That's why metrics like user growth, engagement, and brand awareness are useful for measuring the success of a project. In other words, to provide the right conditions for your project to be considered successful, you must work to achieve these sub-goals – user growth, engagement, and brand awareness – right from the beginning. This involves choosing the right platform for your application and ultimately using the right tools to build on that platform.  
Here is undeniable proof that you need a Windows software maker – something which is optimized for the delivery of professional-quality Windows applications with low code or minimal code with the right combination of developer productivity assistance technology to make your life easier and optimize your time.
Ideally, the "right platform" would be one with a large community of users: What better spot to fish than one that's teeming with fish? the answer is, currently, Microsoft Windows. Since 1985, when Windows 1.0 was released, it has evolved to provide the experience most end-users have come to expect today. The large community of Windows users does seem to underline that it's still a popular platform despite fierce competition from Linux on the desktop and Apple's macOS. In the overwhelming majority of corporate customers, it is Windows which is still very much the operating system of choice, especially for 'regular' non-technical users. 
1.3 Billion Windows 10 Devices
According to Microsoft, 1.3 billion devices are running Windows 10. In other words, over 16% of the world's population uses the Windows 10 operating system. Therefore, building your solution on the Windows platform means you have the potential to reach this number of devices.
When Windows 10 was released on July 29, 2015, Microsoft promised to provide a platform where developers can find growing success. For many of us, that means bringing our code to a large reach. Indeed, having a user base of 1.3 billion devices and counting sets them up to make good on their promise. Today, many developers and firms are building on Windows and enjoying great success. 
According to Ben Schein, Product Manager at NPR, "Seventy percent of NPR listeners use Windows devices, and we've seen a 50-percent increase in their listening time just since Windows 10 came out. And that was before we upgraded our app."
Also, Lois Wang, Senior Product Manager at Box, shared: "By combining the two apps in Windows 10 as a universal Windows app, it decreased our engineering overhead and increased our velocity for future iterations. We're really excited about this."
Having said all that, it's evident that building on the Windows platform increases your chances of success. To do so, you need a Windows software maker. Delphi is one of the market-leading rapid application development environments for Windows applications. You can build native and cross-platform applications several times faster than competing methods. Delphi offers native Windows development. Some of its features include:
Single Code Base for Android, iOS, macOS, Windows, and Linux – Even you can use that logic in web apps using 3rd party tools with Delphi.

Cloud aware and a wide range of database components

Responsive UI and fast prototyping for mobile apps

Enormous component set from hundreds of component creators 

Cross-Platform Low Code Wizard to create fully functional apps in under 30 seconds
Check out the video tutorial below for more insight on building your first Windows application using Delphi.
Download a free trial of the latest version of Delphi today and see what it can do for you.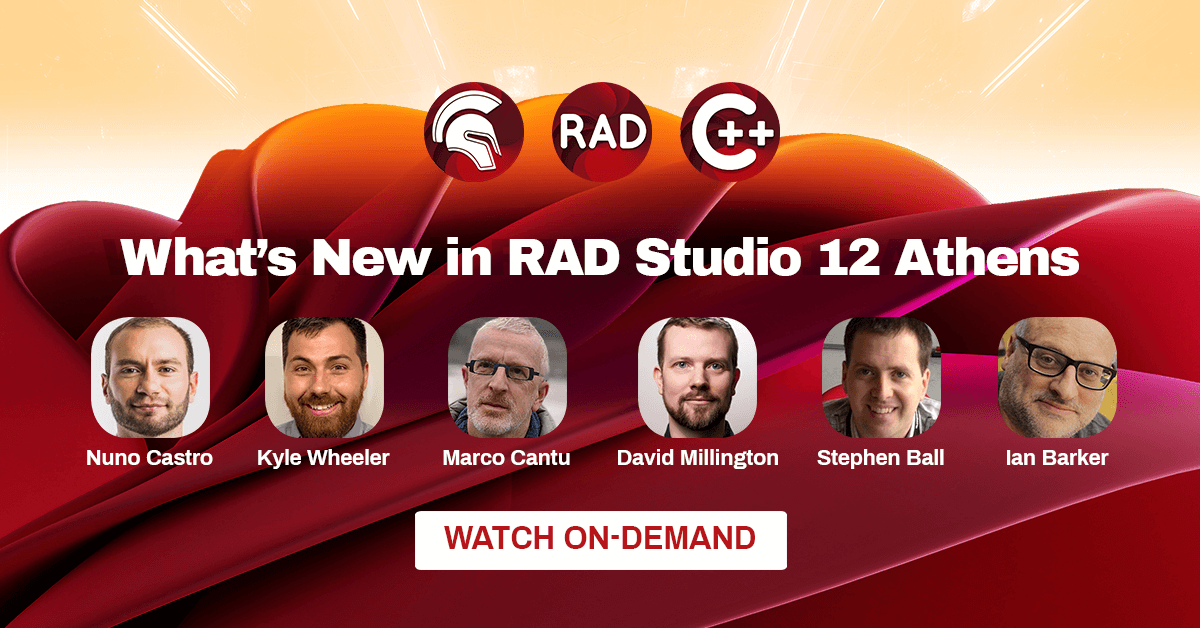 ---