Today's business world has become highly competitive, and every company now wants to provide services or deliver products as quickly as possible without compromising quality. As a result, more and more companies and employees are now using productivity apps to organize tasks, manage projects, track performance, and automate repetitive tasks. These apps also enable better collaboration and communication. However, it's best to choose productivity apps that work across devices and platforms. This is where we need cross-platform apps. We've compiled a list of the best cross-platform productivity apps in 2022 to help you manage tasks and work more efficiently.
What Are Cross-Platform Productivity Apps?
A cross-platform app is an application or software that is compatible with various devices and platforms/operating systems. For example, a cross-platform app works on widely-used devices like PCs, smartphones, laptops, and tablets without compromising user experience (UX) and quality. Today, many people own multiple devices for work and personal use and want to use the best productivity apps that they can access from any device. As a result, cross-platform development is on the rise.
What Are The Best Cross-Platform Productivity Apps In 2022?
Here are some of the best cross-platform productivity apps in 2022, including collaboration tools and project management tools:
Google Docs
Google Docs is probably the most used online/web-based tool for creating and editing documents. However, it's not just a word processor but also a great space for collaborative work.
Features
Here are the main features of Google Docs that make it one of the most-used free productivity apps:
It offers all the basic features one would need for creating and editing documents, such as fonts, font sizes, bold, italics, numbered and bullet lists, table of contents, headers, footnotes, and more.
Google docs come with several pre-built templates, such as CVs, resumes, and more.
With Google Docs, you can work with several persons on the same document. You can see changes made by other people in real-time and add comments. You can even see the history of changes made in the document.
You can also link a Google Calendar event to your Google Docs.
Google Docs is a multi-platform app. The web app can be used desktop or laptop. There are also mobile apps for iOS and Android.
Pros
Collaboration features
Option to specify who can view and edit the document
Bookmarks to set references
Cons
Features are still limited compared to MS Word.
Asana
Next on the list of the best cross-platform productivity apps in 2022 is Asana, a project management app that you can use on iOS, Android, Windows, and macOS. From task management to file sharing, Asana offers a wide range of valuable features.
Features
With Asana, you can create shared projects as kanban boards or lists.
Asana allows you to create tasks for a project or projects. You can then assign tasks to team members so that everyone knows who is responsible for what. You can also group tasks into sections in a board view or list for better organization and even break them into subtasks.
For better project management, Asana allows you to assign due dates to tasks to ensure each task is completed on time.
Asana improves collaboration among team members by allowing each team member to share and access files from any device. It also enables users to comment on tasks.
For even better collaboration and communication, Asana has released a Video messaging feature through Vimeo. This feature allows users to easily record and embed videos in Asana.
Pros
Asana allows you to create a timeline/ Gantt-style view of a project.
You can create rules for assigning tasks, updating fields, and more.
You can give and request approval on tasks.
Cons
Doesn't offer any time tracking feature that many people look for in a project management tool.
Evernote
If you're looking for a productivity app that can help you with taking notes, Evernote is the right choice. It offers all the features one would want in note-taking apps. Evernote also helps with project planning and task management.
Features
Evernote enables users to capture and organize their ideas by creating notes. You can create notes by adding your own text, or it can be the content of a web page, an image, or a voice note.
Evernote also supports file attachments in notes.
With Evernote, you can organize your notes into folders and search them so that they are easier to find. Additionally, you can edit notes, comment on them, or export them as a notebook.
Evernote allows you to format your notes the way you want.
With Evernote, you can control who can access and edit notes and notebooks.
Pros
Evernote comes with a free version that gives you up to 60 MB monthly uploads.
Evernote allows you to create tasks and to-do lists within your notes.
Notes can be accessed offline on iPhone and Android devices.
Cons
There aren't any real-time collaboration features
Trello
Trello is another project management tool and one of the best cross-platform productivity apps in 2022. It's a web-based tool that comes with a separate Android app and an iOS app. You can use Trello to manage all your projects. It is based on the kanban method and allows teams to communicate in real-time.
Features
Trello allows you to create and customize boards and cards based on your workflow. For example, for a content writing team, you can create a board consisting of the following panels: to-do articles or blogs, in-progress, done and published. You can also choose from pre-built board templates.
You can set due dates for each task and easily track if a task is completed on time.
Trello allows users to easily drag-and-drop files on the relevant cards so that they are easier to find and access.
With Trello, you can also create checklists.
You can also integrate Trello with other productivity tools like Dropbox, Slack, Outlook, and many more.
pros
Several keyboard shortcuts.
Cards covers to make cards visually appealing.
Bulter feature for automating repetitive tasks in Trello board.
cons
It lacks features when it comes to managing large projects with complex workflows.
Todoist
Todoist is a to-do lists app for organizing and managing your tasks. It's one of the best cross-platform productivity apps in 2022 that you can use for work as well as for creating a personal to-do list.
Features
With Todoist, you can create tasks for your projects and then group tasks based on projects. You can even create subtasks.
With the 'Quick Add' feature, you can create and organize tasks within a few seconds.
Todoist allows you to set reminders for due dates. This way, it's easier to remember deadlines.
You can even set priority levels for your daily tasks.
Todoist also allows you to assign tasks to other people.
Pros
Allows users to comment on tasks.
Sends notifications when a task is completed, someone comments on a post, and more.
Supports kanban-style cards.
Cons
Limited options for creating recurring tasks.
Are You Looking To Create High-Performance Cross Platform Apps?
In the past, when developers wanted to create an app for various devices, they used to write separate code from scratch for each platform or device, often in completely different programming languages. This was immensely time consuming and could be error-prone if a mistake was made which was then repeated in a number of different code bases. Compounded with this would be the need to potentially hire diverse development teams who specialized in the different programming languages and the attendant development environment. This, of course, increased costs in staff wages and equipment would need to be factored in, and it also added to the complexity of getting the solution to market, trying to co-ordinate the teams and ensure they were in-sync with any development and marketing decisions that got made on the path to product release.
Fortunately, there are high quality cross-platform frameworks available that enable developers to build native apps for all major platforms using a single codebase. One such tool is Embarcadero RAD Studio. With RAD Studio the same back-end programming language can be used, and one codebase project maintained in the IDE to target both Android and iOS on multiple types of devices such as cell phones and tablets – as well as desktop devices whether they are running Windows, macOS, or Linux.
How can RAD Studio Improve Developer Productivity?
RAD Studio enables developers to create apps for iOS and share most (and often all) that code to Android, Linux, Windows, and macOS thanks to the well though-out cross platform FireMonkey FMX UI framework and a run time library which abstracts away the various differences in the host app's operating system platforms and hardware. This means developers don't have to write separate code from scratch for every platform. Additionally, RAD Studio supports both Delphi and C++. Since RAD Studio is a dedicated integrated development environment rather than a simple 'code editor with extensions' it means that it has true power-user features such as code completion, error insight, intelligent macro and templates, pre and post build events, deployment toolchains to get your apps out to the app stores and users and many more tools such as the REST Debugger which makes consuming web APIs and services ridiculously easy and saves precious time too.
Some of the main features of RAD Studio include:
Apps built with RAD Studio work natively on almost every popular platform.
RAD Studio offers multi-device preview and can work with iOS and Android simulators to tailor your application's design.
RAD Studio offers impressive visual design tools for cross-platform app development.
With RAD Studio's enterprise connectors, developers can connect to over 90 leading enterprise systems, such as Jira, SAP, Office, and many more.
RAD Studio also provides a low-code development environment through its low-code wizard.
RAD Studio offers FireDAC, which is a Universal Data Access library. FireDAC is helpful for creating applications for various devices connected to organizations' databases. Its robust universal architecture allows for direct access from Delphi and C++Builder to InterBase, MySQL, SQLite, SQL Server, PostgreSQL, Oracle, DB2, and more.
Are you ready to use the best cross-platform development tools? Download a free copy of RAD Studio and try its impressive features today!
---
Enter the Enterprise Software Development Article Challenge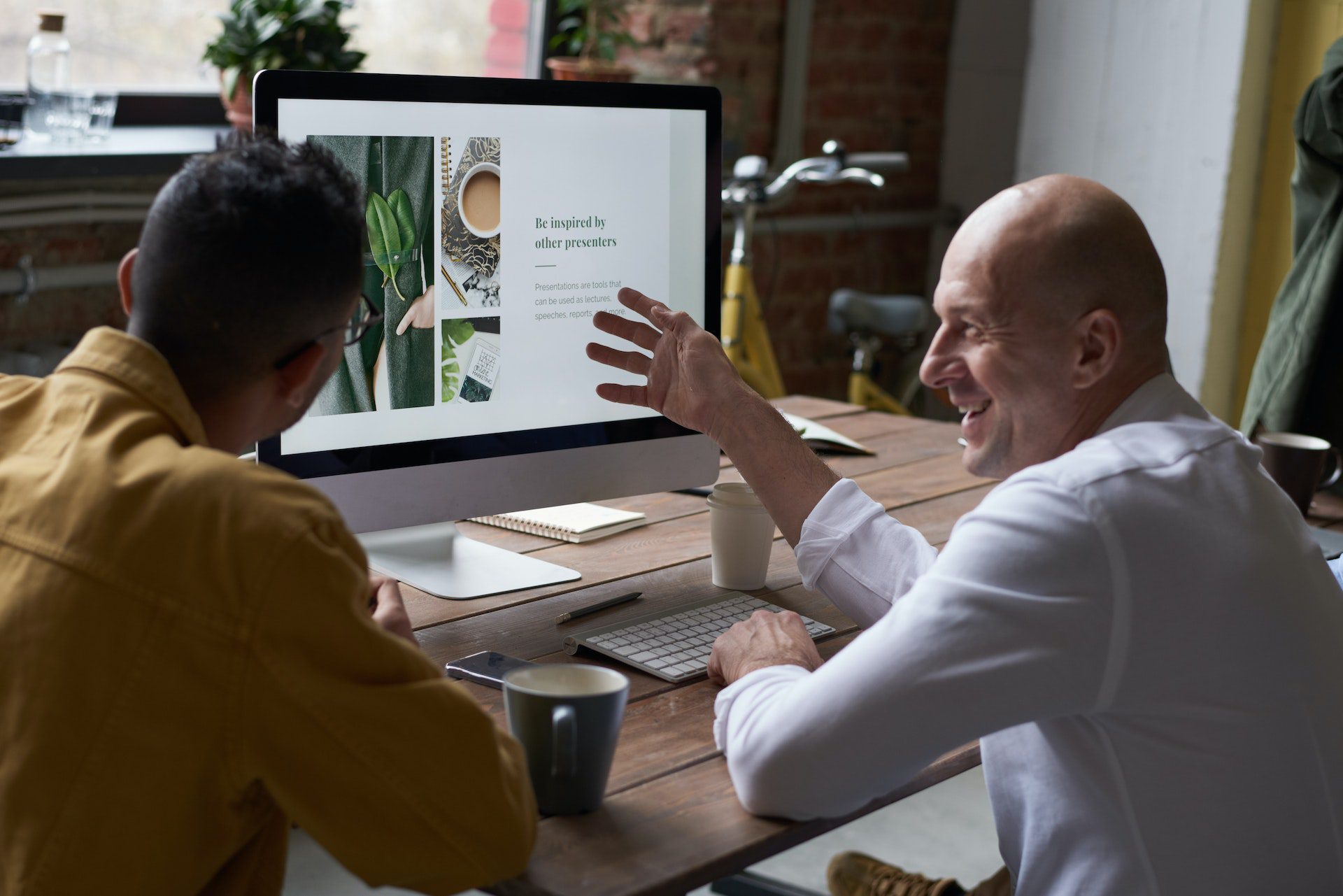 ---