Every year CodeRage sessions happen online. CodeRage is all about Delphi, C++ Builder, RAD Server, Delphi Web Development, and more.
In this mini-session, you can learn how to build backends and adding custom API resources through a Delphi or C++ Builder Package Library that gets loaded into RAD Server at startup.
Furthermore, you learn how to use the new database endpoints wizard that will allow you to select a FireDAC connection that displays available tables. Also a new EMSDataSetResource component.
RAD Server is the best platform for creating services-based applications. RAD Server provides custom and pre-built Docker images for RAD Server on Linux available from Docker Hub. Deploy on AWS, Google Cloud, Azure, or on-premise.
Here are some of the features of the RAD Server:
REST (JSON or XML)
Publish APIs
Manage Connected Users and Devices
Capture Analytics about the use and users of the applications
Connect to local database and enterprise databases using the FireDAC
Authentication
Push Notification
Geolocation
Data Storage
IoT Smart Device Connectivity
and many more!
Be sure to watch 10+ CodeRage sessions here!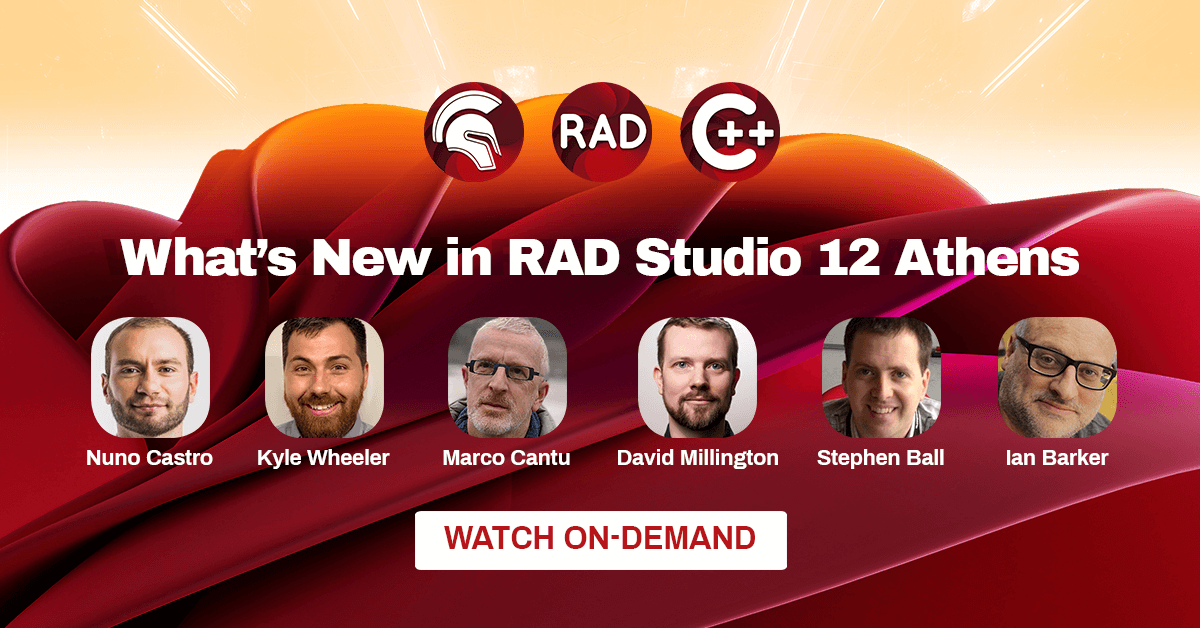 ---