Hello C++ Builder Developers,
Over on the LearnCPlusPlus.org website, we're continuing to add to the "Introduction to C++" post series for beginners as well as more advanced posts for more experienced professionals both here and on our other sites.
We will continue to release the basics of C++ in the next few weeks. If you are a beginner, new to C++, or if you are a Delphi developer and want to learn the basics of C++, these posts are a good way to improve your programming skills.
The C++ blogs for C++ Builder and Dev-C++ are also mostly compatible with other C++ compilers too. Whether you are a beginner or simply want to jump in the  C++ Builder direction please visit our LearnCPlusPlus.org website for great posts, from basics to professional examples, full code, and snippets
Here are some of our post picks from the last week for C++ beginners:
Here are our post picks from the last week for C++ professionals,
Keep following the LearnCPlusPlus.org web site for the latest posts and updates. Also feel free to comment and share them with your colleagues, students, members.
C++ Builder is the easiest and fastest C and C++ IDE for building simple or professional applications on the Windows, MacOS, iOS & Android operating systems. There is a free C++ Builder Community Edition for students, beginners and startups, it can be downloaded from here. Professional developers can use the Professional, Architect or Enterprise versions of C++ Builder which have a trial version you can download from here.

---
Register for Python GUI Apps Con 2023 today!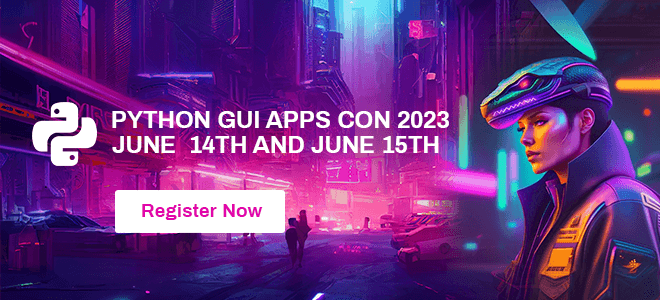 ---