OmniThreadLibrary is a Delphi multithreading library that greatly simplifies multithreading programming for Windows/VCL users. RAD Studio also has it's own parallel programming library built in called TTask.
You can get the amazing multithreading OmniThreadLibrary for Delphi from GetIt Package Manager
What can you achieve with the OmniThreadLibrary:
High-level threading

Parallel.Async
Parallel.Join
Parallel.Future
Parallel.ForkJoin
Parallel.BackgroundWorkder
and more!

Low-level multithreading

Bidirectional communication
Message-driven worker
Background file scanning
Processing Windows messages
Building a connection pool
and more!

OmniThreadInternals

Task control interface
Lock-free queue/stack
Containers
Dynamically allocated queue
Using RTTI to call task methods
Moreover, be sure to check out the latest workshop from the creator of the OmniThreadLibrary, Primož Gabrijelčič at DelphiCon! In this session, he shows several practical examples of creating high-performance Delphi applications.
Find out more about the OmniThreadLibrary GetIt entry on the web and then install it via the IDE.
---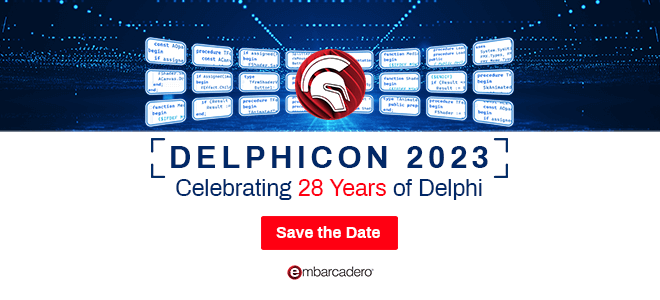 ---