IntraWeb has been an awesome framework for Delphi web applications. In this CodeRage session, Chad Hower explains how you can make web apps with the Delphi and new IntraWeb 17 features. For instance new In-IDE designer.
The cool thing about the In-IDE designer is that you see your live web app while developing it. It can also run outside and independently from the Delphi IDE or even online in web browsers. Also, the IntraWeb 17 has native bootstrap and bootstrap template support.
Here are the key features of the IntraWeb 17:
Fully backward compatible.
Two-way sync
Data binding
Implicit REST (or explicit)
Inline data updates
WordPress Plugin
Two-way sync: User can make any number of changes to the data across multiple rows in the browser or across multiple data sets, only the changes are sent to the server. If the server changes individual data, those individuals pieces of data are automatically sent back to the clients, without needing updating the whole page.
Check the the full video on YouTube!
---
Register for Python GUI Apps Con 2023 today!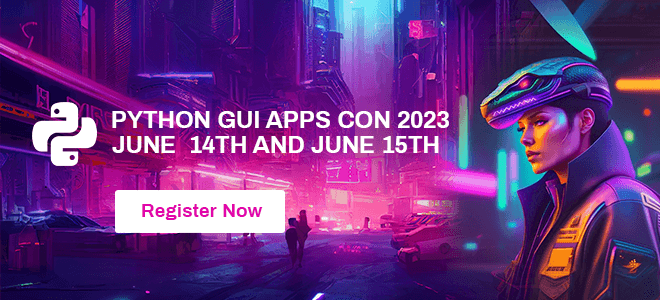 ---