DelphiCon 2021 is coming up soon and in order to get in the spirit we created this desktop wallpaper that captures the essence of DelphiCon. DelphiCon 2021 is the best way to learn all about your favorite programming language. Sessions are planned around the latest features, as well as general best practices, and emerging technologies that apply to all versions. There are also sessions on integrations with other languages (C++, Python, etc.) and platforms.
Where can I get the DelphiCon 2021 desktop wallpaper?
What better way to apply your new DelphiCon 2021 desktop wallpaper than we a Delphi Win32 API call? This works in both VCL and FMX as long as you have the Winapi.Windows unit in your uses clause. For this API call we can use SystemParametersInfo() with SPI_SETDESKWALLPAPER as the first parameter.
SystemParametersInfo

(

SPI_SETDESKWALLPAPER

,

0

,

PChar

(

'delphicon_wallpaper.png'

)

,

SPIF_SENDCHANGE

)

;
Download the DelphiCon 2021 desktop wallpaper now!
What online sessions are available at DelphiCon 2021?
Here are some of the sessions you will find at DelphiCon!
Keynote – Beyond 10x – The Future of Development with Delphi
Convert your VCL Database Application to Mobile and Multiplatform
Entity Component Systems: A Different Approach to Coding
How Tab Controls Can Ruin Desktop UX
Effectively Using FMX List Controls
Thriller: A Delphi Web App in 5 Work Days
Move Your UI to the 23rd Century – Building a Data Dashboard with Delphi and Skia. Engage!
Why Does the Cloud Matter for a Delphi Developer?
Maximize Your Delphi Productivity
Multi-Threaded Programming on Apple's Mac M1 vs Mac Core i7 vs Windows Core i7
Developing Applications for the Raspberry Pi with Delphi 11
Castle Game Engine – Coming to Delphi!
Delphi Does Low-Code: Cross-Platform REST Client in – 30 Minutes!
Smartwatch Android Meets Delphi – Controlling Devices
Multi-Platform Explorations using Delphi, FMX, Feeds, REST and More
Control Arduino Manipulator with Delphi and Visuino over WiFi or Bluetooth
Things That You Don't Know About JSON in Delphi
Leaving Delphi 7 – A Success Migration Case
Using C++Builder to Extend the Reach of Delphi
Invoice Generation via Telegram Bot Using FastReport VCL and Delphi
FireDAC: Combining Power and Speed in Cross Platform Database Access (Live Panel)
Fintech on the Ethereum Blockchain with Delphi
Delphi Best Practices: The Top Seven Things you Should be Doing
Building a Web Crawler with Delphi and Python
APILayer: Features and Connecting with REST
Check out the full list of sessions at DelphiCon 2021!
Who is presenting at DelphiCon 2021?
Who are these people in bright red Greek helmets? They're the Delphi superheroes you'll be running into at DelphiCon 2021!
And which Delphi superpowers will they be talking about at DelphiCon? Find out on the Schedule & Talks page on the DelphiCon website. Sign Up Now!
Who is sponsoring DelphiCon 2021?
DelphiCon 2021 is has a huge number of sponsors this year and here are some of them:
How can I sign up for DelphiCon 2021?
Head over to the DelphiCon 2021 website and get your free ticket today!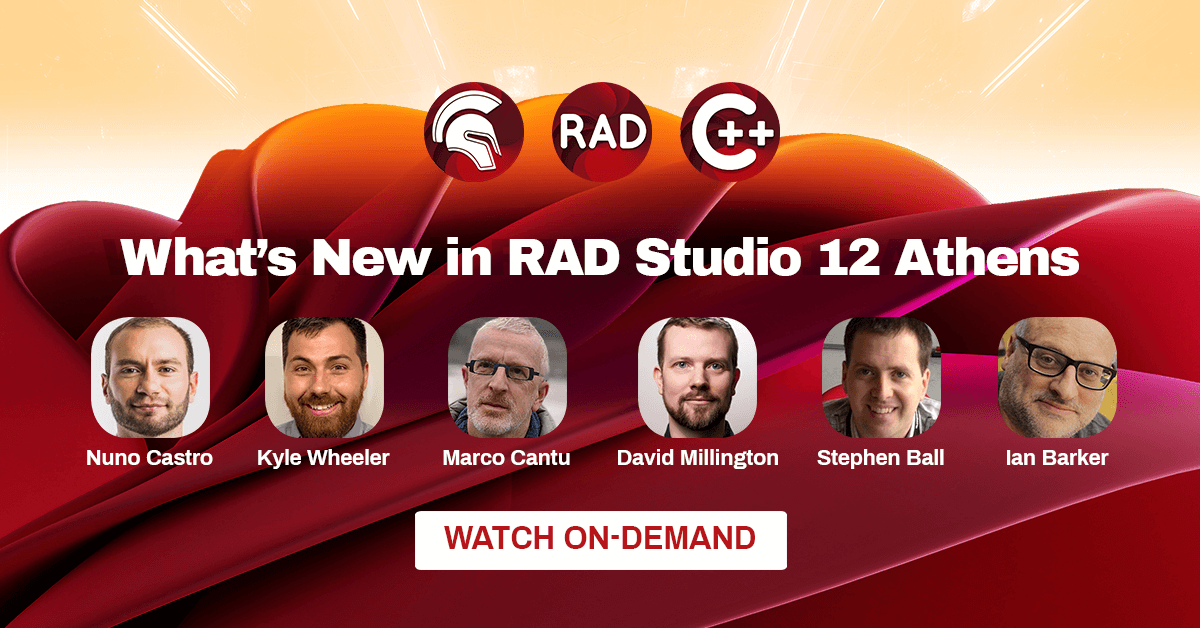 ---