As we start September, I want to provide some important updates around products and product packaging.
Earlier in the year, we simplified our SKUs by including the FireMonkey (FMX) Framework for developing Cross-Platform Apps into all Professional editions. These are also now available to all customers with a Professional license who are on Update Subscription. There are many upcoming changes with iOS, Android, MacOS, etc. that will be included in the upcoming 10.3 release and updates throughout the next 12 months. We also included a single site RAD Server deployment license with all Enterprise licenses. An update to RAD Server will come with 10.3 and is already available for beta testing. Both changes were popular with our customers. We also have two other areas, where we think we can improve.
Architect SKU Update
We will update Architect Edition alongside our 10.3 release. This edition has traditionally allowed our customers to gain value from other products within our family of tools. Idera Inc.'s portfolio has grown and we have some exciting new products that are better aligned with our customer needs than the current data modeling tooling. The data modeling tools are still included with Architect Edition, but will be replaced with the following in our 10.3 release:
Ext JS Professional – the most extensive professionally supported JS components and tooling from our Sencha brand. Our surveys indicate that over 50% of our customer base is using or planning to use JavaScript for Web Development together with Delphi. Ext JS has some similarities with Delphi in its object development approach and high level of productivity, so this should be a great way to start your team's JS journey.
RAD Server Multi-site Deployment License – allows RAD Server to be deployed on multiple Servers and Locations, extending what is possible with the Enterprise License of RAD Studio. This supports our vision for modern multi-tier REST based architectures that can be highly cost effective.
Aqua Data Studio (ADS) – award winning tools for database management and development with great support for SQL and many more databases. ADS can be used with InterBase with increased support coming soon. Aquafold is part of Idera, Inc. Database Tools businesses.
Ranorex Test Automation – the best Testing Automation tool, especially popular for Windows development, recently increased Delphi support and can be a great addition for large and small teams. Ranorex is part of Idera, Inc. Testing Tools businesses.
We believe that these represent substantial increase in value for our Architect edition. We are currently evaluating if an update in price is required. As with all changes, we want to provide customers with plenty of advance notice. Further, if you purchase the current version, you will be current on Update Subscription and once 10.3 is released, you will have access to the additional tooling described above.
Community and EDN Portal Update
Another important change to come in the next several months is the update to our Community and EDN portals. I am sure that most customers will agree that this is way overdue. Our objective is to improve performance and usability by adopting better, more standard technologies. In the spirit of continued adoption of our own tooling, the new EDN is built with Ext JS, which makes it very easy to expand and maintain. You will receive specific notifications if there are changes to your authentication or access, so please be in the lookout for these. Having your most updated information updated in EDN and with your Account Representative or Reseller Partner always help to ensure effective communications.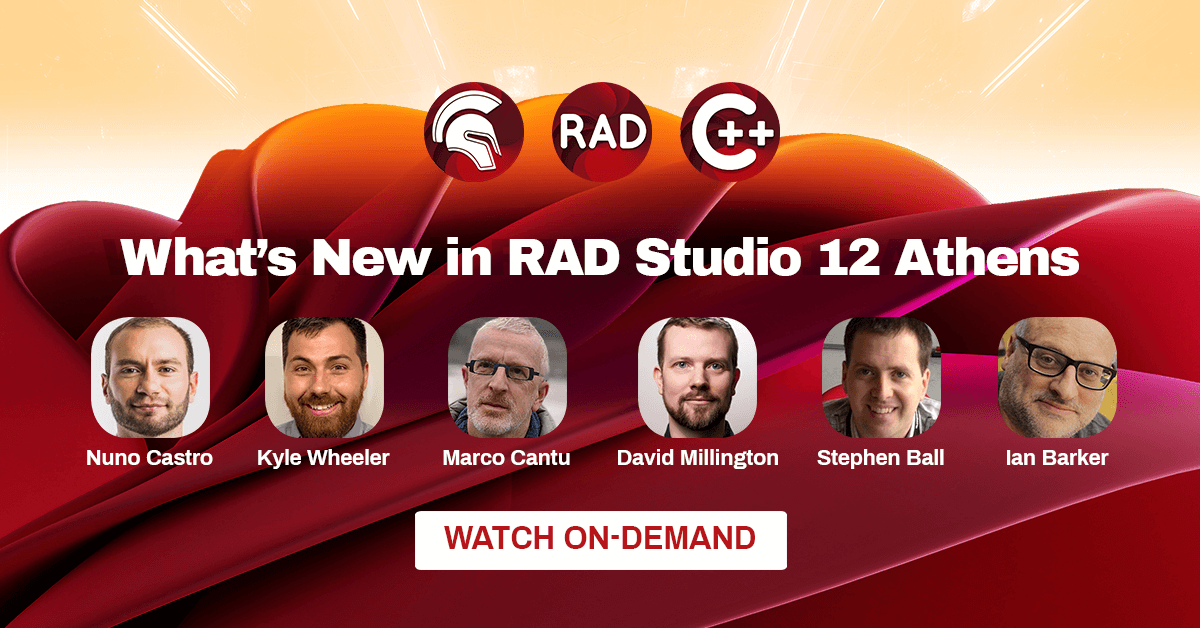 ---