In the world of relational databases, InterBase® is a data storage and management solution with a lot to offer.
From top-tier security features and super-easy management to its very low total cost of ownership, InterBase protects your data, your wallet, and the sustainability of your business.
Forward-Looking Innovation: The Roots of InterBase
InterBase was originally created in the early 1980s and saw mainstream adoption and further development under Borland. Along the way it set the standard against which the performance of other databases was measured.
Having been designed from the start to be lightweight and scalable at the same time is a key reason InterBase has been able to expand its powerful engine onto new platforms running on all kinds of hardware, from the very low-spec machines of the 80's to today's behemoths.
Embarcadero acquired Borland's development portfolio in 2008, and InterBase was upgraded with the latest technological advances of the time, while innovations like Change Views™ made it an industry pioneer and IoT award winner in data management.
Under Embarcadero, InterBase has seen constant performance and scope improvements that put it at the forefront of progress in the relational database world in terms of security, performance and functionality, providing developers a heterogeneous solution for dealing with modem platform diversity across server, desktop and mobile.
Here are five reasons why it's worth investing in data storage and management with InterBase in 2021.
1. Security, Security, Security
Security is built into the core of InterBase, and it's not just about encryption. It's also about where the data is stored, how much of it is stored on-device, and who has access to what data in which role.
Most databases use binary read/write encryption at the file level, which means the files in the database are encrypted and decrypted while being written and read. InterBase supports not just DES and AES encryption, but it also comes with database-level and column-level encryption as available options. This includes support for multiple encryption keys, with decrypt writes based on user access rights, meeting even the toughest industry standards, such as PCI compliance with a unique encryption key for Credit Card data compared to other identifiable data that needs to be encrypted under GDPR.
Click here to learn more about InterBase and its encryption models.
2: Easy Data Management With Change Views™
One powerful data management feature that sets InterBase apart from competitors and can make a big difference in the life of database administrators is known as Change Views™.
Change Views is a unique mechanism that helps developers accurately track alterations in the data. Unlike ordinary and often complex database change tracking mechanisms, a Change View employs a simple-to-define subscription model (controllable by embedded user security) with SQL syntax criteria that answer the question "what has changed since the last time I viewed the data?"
Having already polled a full set of rows, Change Views only delivers information about what has been changed by other clients, hugely reducing the impact on network connectivity and payload. The improvement in speed and responsiveness is even more visible when a cluster of databases is used to supply the same data to different platforms. 
Read more about Change Views here.
3: Unmatched Performance With Tablespaces
Tablespaces allows database administrators to organize the physical storage location of tables and indexes in a database. With large databases the freedom to allocate authentication has a significant impact on database speed, responsiveness and overall performance.
The ability to improve performance at the filesystem level can have a huge effect on the quality of the customer experience when applied in areas such as e-commerce, for example, where web-based stores need to maintain performance at optimum levels to avoid losing customers.
Learn more about Tablespaces here.
4: Future-Proofing Through Platform Diversity
As the world gets flooded with all kinds of devices operating on different platforms, from sensors for the Internet of Things to smartphones running business applications, the need for reliable and safe data storage, interoperability and reliability gets increasingly urgent. Multi-platform, multi-device software is a requirement.
InterBase was built from the start, in the 1980's, to be available on any platform and system, and today it remains as versatile and platform-adaptive as it has always been, having kept up with technological advances and innovations. InterBase today can be used on Windows, Android, macOS, and iOS ,and Linux, and also supports a broad range of embedded devices (ARM and x86) for the Internet of Things, where speed, reliability and security are paramount.
5. Super-Low Total Cost of Ownership
When all the features above work together, they produce the benefit that is probably the most prized of all – a super-low total cost of ownership.
A database like InterBase offers a comparably very low cost of ownership not just through sensible pricing structures but fundamentally also through being very easy to manage. Its resilience, disaster recovery, responsiveness, low footprint and data transfer efficiency make it a database that is also very light on your budget. The deploy-and-forget zero-administration approach behind its design can in many cases reduce the number of personnel required to manage a company's databases, producing an indirect but significant positive impact on data costs.
Conclusions
There are many more reasons why InterBase stands out as a stellar database solution for companies and projects of any size. They include UDFs, or "user-defined functions," which enable developers to expand the core InterBase SQL language and create more sophisticated queries, role-based access controls, and point-in-time recovery.
The best way to discover how InterBase can set a new standard for your database needs is to download a free trial and explore its powerful features.
Visit the InterBase website for a closer look.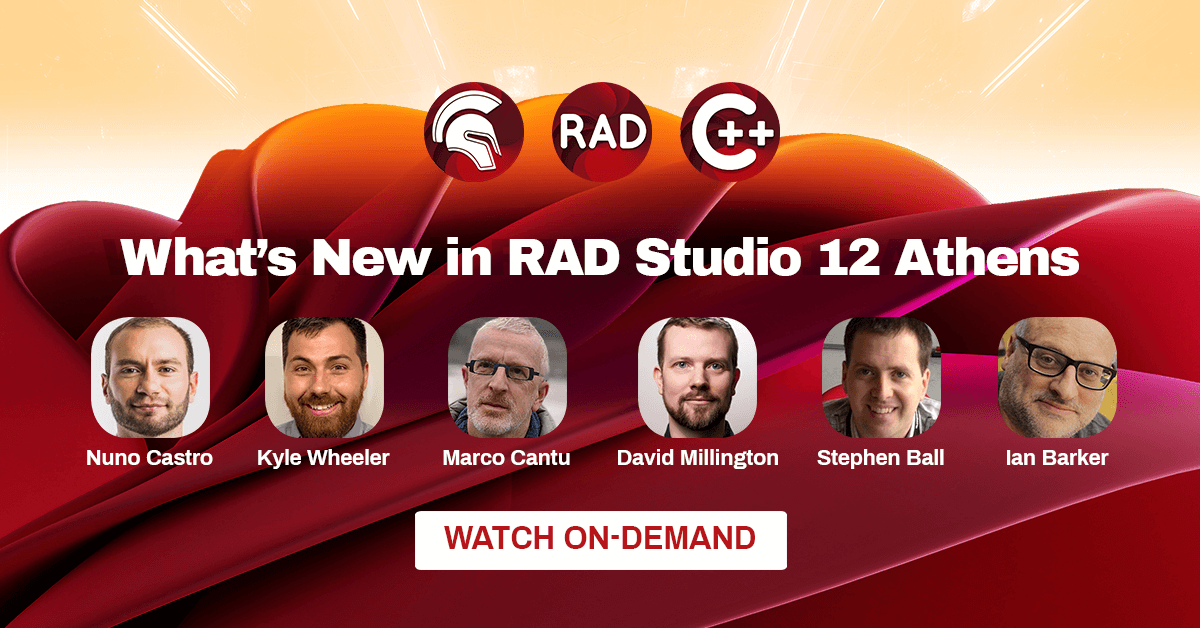 ---