InterBase IBToGo is the embedded version of the InterBase database, offering encryption, a more generous database size, ChangeViews™, and other extended features compared to the IBLite free version. InterBase IBToGo is a multi platform solution, available for Windows, Linux, macOS, Android, and iOS. You can see a comparison of the feature of IBToGo, IBLite and the server editions at https://www.embarcadero.com/products/interbase/product-editions
What we are announcing here is a new licensing plan: It is a yearly subscription, with unlimited distribution, and a very competitive price. This subscription can be renewed in the following years to maintain the right to distribute new copies of desktop applications and mobile apps embedding IBToGo. 
In the past, the only option to license IBToGo was a per-seat license or a VAR Agreement, with the exception of the mobile versions available in RAD Studio Enterprise. In all other cases the license was based on the user's count. The new subscription license, instead, is for unlimited users and unlimited installations. The new plan will allow, for example, to have an application on a mobile app store, which uses IBToGo , without worrying about additional costs in case the app is successful. Similarly, you can deploy apps to desktop stores (like those from Apple for macOS and Microsoft for Windows).
Notice that the IBToGo Subscription License offers a 1-year distribution term, not a limited license term. In other words, the subscription allows a customer to freely deploy his solution to any number of end users for a year. After the expiration, if the customer does not renew the subscription, the copies of IBToGo already distributed to end users will keep working and remain legal, but the developer cannot distribute any further copies of the software with IBToGo embedded.
Additionally, it's worth keeping in mind that this license is focused on small and medium businesses, and not available to companies with revenues exceeding 20 million dollars or equivalent. We recommend larger corporations to reach our Embarcadero sales team and discuss a VAR distribution agreement on specific terms.
Free IBLite for All Developers
As a developer, you can use the free InterBase Developer Edition, available to use while building a software solution based on the database. Now Embarcadero is also announcing it's making available for free distribution with customer applications the lightweight embedded version of InterBase, called IBLite. This was already available for free, but only to RAD Studio developers. If you don't use RAD Studio, Delphi or C++Builder you can find the free IBLite download here. 
IBLite lacks a few features of the full-blown embedded version, IBToGo, in particular the support for database encryption, but also a more generous database size and ChangeViews™. The server edition, of course, adds even more, but it is highly compatible, so moving your application from one edition to the other is very smooth. For a comparison of the different editions you can refer to https://www.embarcadero.com/products/interbase/product-editions. 
If you are interested in building a software solution based on InterBase, Embarcadero also offers VAR distribution agreements, which can be adapted to the needs of each software development company.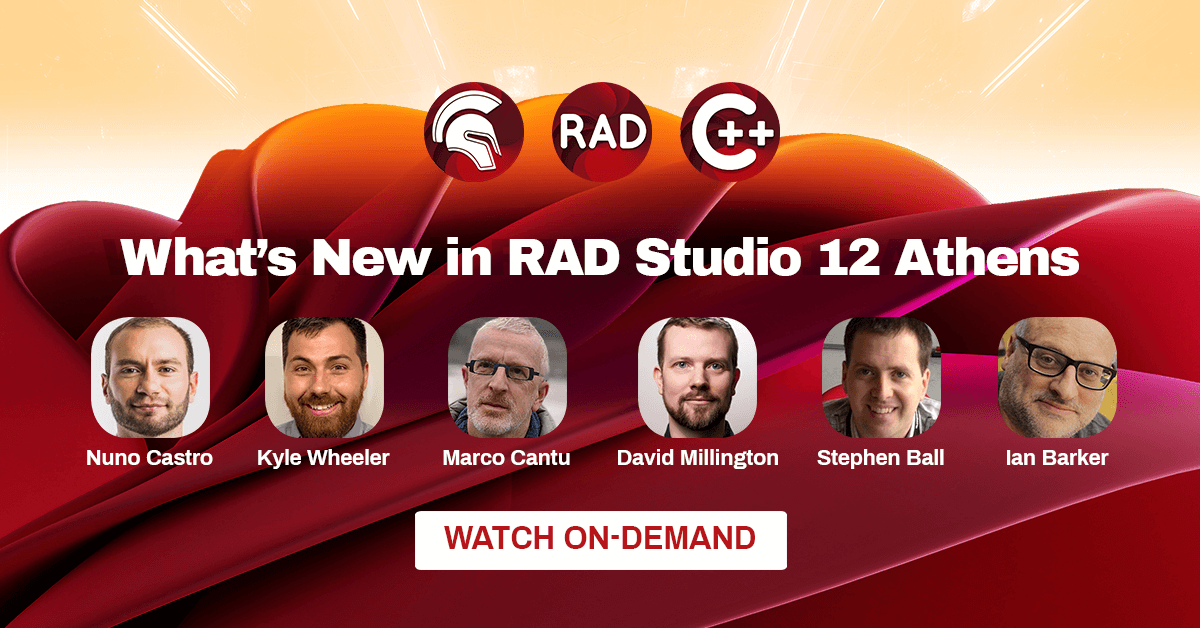 ---