Having been online for the last two years, ECON Brazil was again able to run a live in-person conference event this year. Hosted by the Embarcadero Brazil team, over 600 developers attended a full conference day with 7 parallel tracks running at the same time on Tuesday 8th November.
40+ speakers made up of MVPs and other subject matter experts, presented during the day, with everything happing in the same room via 7 large screens. I know! The same room, and 7 parallel talks! This sounds crazy in practice, but if you have ever been to a silent disco, the same technology has been used here to enable attendees to tune into the track they want to listen too via remote headsets, and it worked really well!
I guess it's the kind of innovative approach you expect from a vibrant Delphi community. In the same way that you can target multiple platforms with the same Delphi source code, (thanks to components and frameworks that map to the target platform), here the headset is your component and you can map it to any talk, just by choosing a target (speaker) platform.
The same setup was used then as Jim McKeeth and I (Stephen Ball) delivered the keynote in English and Portuguese (thanks to live translation on the headsets), where we talked about RAD Studio 11.2, the current and future development trends and also shared important news about the products and new integrations with other brands in the Idera DevTools division. 
This included the growing API Layer marketplace and the potential to earn money from your existing API's shared via that API Layer market, helping to provide microservices to a global network of over 1m developers. We also demoed how you can tightly integrate a fully powered BI platform inside your Delphi and C++Builder applications with Yellowfin, a great option for those looking to add web-enabled reporting, analytics and deep AI-powered insights to your existing applications, (and especially a useful path for those looking to moderise away from older systems such as Crystal Reports). 
One thing that was noticeable from the event was the number of new, younger, and female developers choosing Delphi in Brazil. It is really growing with a new generation. My Instagram account has never been so busy! Thank you, Brazil for an amazing event! To find out more about the amazing members of the community we spoke with, I recommend looking at Jim's blog post on ECON22
---
Register for Python GUI Apps Con 2023 today!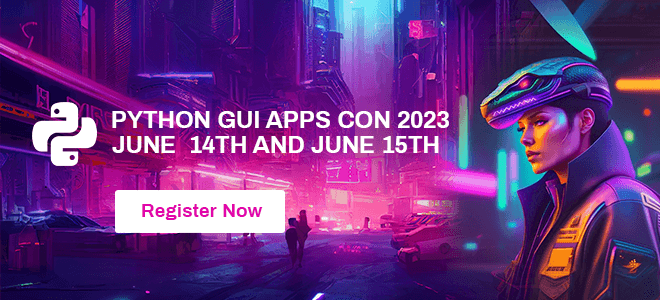 ---