Are you interested in seeing how your preferred programming language has progressed over time and what additional innovations it has enabled? Is Delphi tearing your curly brackets apart, or has C# sharpened your skills? Do you remember the various phones you've had throughout the years? Are you an Android phone fanatic or an Apple aficionado? When Candy Crush was first released, what Android and iOS versions were available?
The Delphi 27th Anniversary "Information Technology Innovation Timeline," a massive high-resolution, print-quality PDF spanning the history of Delphi from February 1995, when the first version of Delphi was released as an evolution of Object Pascal, to today, with the release of Delphi 11 Alexandria, has all the answers to these questions and more.

Evolution, however, does not happen in a bubble – one technology opens the door for dozens of others to flourish. The app stores, the advent of smartphones, and the apps that do so much for us today rely on increasingly faster Internet speeds and 3G, 4G, and 5G technologies. In the end, all technological advances work together to shape our interactions with them and with each other.
Why We Created The Infographic
It was fascinating to watch how the progress of Delphi over the past 27 years paralleled the evolution of computer languages, browsers, operating systems, cellphones, and other devices. We also included the introduction of social media platforms, popular apps, and digital currencies to build a massive map of how information technology has progressed over the last three decades.
So What's In The Infographic?
Alongside the evolution of Delphi, the 27th Anniversary "Information Technology Innovation Timeline" also looks at:
– The evolution of devices, from the first flip phone, the Motorola StarTAC, released in 1996, to the Google Pixel 6 and iPhone 13.
– The evolution of computer languages other than Delphi and Object Pascal, from the early days of Python, Visual Basic and HTML to the latest versions of Java, Swift, C# and C++.
– The advent of new operating systems like iOS and Android, and how they changed the way we interact with the world by putting millions of apps in our pockets.
– The evolution of browsers like Chrome and Edge, and the advent of social media platforms like Facebook and LinkedIn.
Celebrating The Evolution of Information Technology
Delphi's 27th Anniversary "Information Technology Innovation Timeline" is a celebration of the relentless march of innovation and Delphi's indelible place in it.
Download and explore the print-quality PDF here:
Joy shared is joy squared! Copy and share the link to the download page with your friends. Here it is:
Enjoy!
The Embarcadero Team
Do you want to create an app for iOS, and Android with IP Security? Try the Cross-Platform Development tool, which can help you create apps in the Delphi or C++ environments.
---
Register for Python GUI Apps Con 2023 today!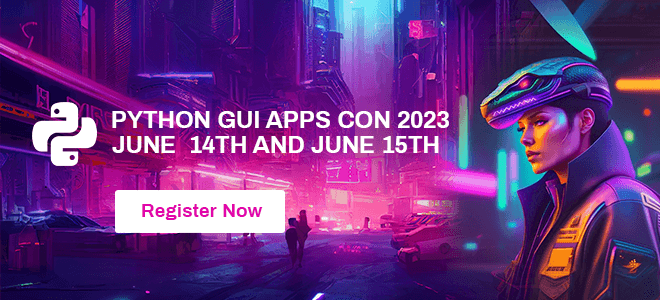 ---