Greetings, intrepid coders and digital enthusiasts! The digital realm constantly shifts, and with it comes the need for cutting-edge skills. This year, Embarcadero proudly presents our Coding Bootcamp 2023, an initiative meticulously crafted to bring forth the zenith of tech education, all wrapped up in an insightful and dynamic experience.
Are you ready to dive into the Ocean of Opportunity?
Whether you're an amateur coder looking for solid ground or a seasoned developer seeking new horizons, this bootcamp promises to be the compass to your journey. Our curriculum stretches from the thrilling realm of mobile app creation to the intricate artistry of full-stack development.
Along the way you'll navigate through:
The spellbinding magic of Generative AI.
The robust versatility of Python.
The vast ecosystem of Amazon AWS.
And of course Delphi!
Tailored Topics for Tailored Skills
Topics at our bootcamp has been sculpted with precision, ensuring depth and relevance. Our buffet of knowledge includes:
Artificial Intelligence: Decode the future.
Databases Everywhere: Master the backbone of the digital world.
Mobile App Development: Craft experiences that are a touch away.
IoT and Miniature Computing: Dive into the world of Raspberry Pi and Arduino.
UI Design: Paint the digital canvas.
Cloud Technologies: Rise above with cloud prowess.
Full-Powered Web Apps: Blend your existing skills for the web stage.
Productivity Enhancements: Turbocharge your coding efficiency.
What is a coding bootcamp?
For the uninitiated, a coding bootcamp is an expressway into the software realm, a methodically structured curriculum that turns ambition into skill. Our bootcamp not only delivers a world-class education but infuses it with hands-on projects and tangible experiences.
With the guidance and prowess of our global pool of educators and tech maestros, we ensure an educational experience par excellence.
What are the Details, Dates, and Dynamics?
When? Dive in from Monday, August 14th to Friday, August 18th.
Timing? Each day's odyssey begins at 8 AM CDT, culminating at 5 PM CDT.
Format? Bite-sized one-hour sessions, complemented by interactive Q&A segments.
Cost? Absolutely free! Because knowledge should be boundless.
Delve into tracks that resonate with your passions:
Mobile Maestro Series: For those who want the world in their pockets.
AI Pioneer Pathway: Chart the unknown of AI.
Data Whisperer Track: Converse with the digital realm.
Interface Architect Series: Design the user's journey.
Cloud Commander Course: Rule the digital skies.
Coding Kickstart: For those taking their first step.
Performance Powerup Path: Supercharge your workflow.
Ready to Join Embarcadero's Coding Bootcamp 2023? Illuminate your path, sharpen your skills, and maybe become a tech titan of tomorrow!
Can I use Delphi for generative AI development?
Certainly! Delphi is equipped with an intuitive syntax and an expansive range of in-built libraries, ideal for diving into generative AI niches such as generative art and large language models. The Delphi IDE, crafted for peak productivity, simplifies the process of devising user interfaces through a powerful visual designer with deployment across numerous platforms. Thus, for generative AI applications, Delphi stands out as a powerful option.
Can I use Delphi for Windows Development?
Indeed, Embarcadero Delphi is renowned for its prowess in Windows development. Its graphic-centric programming environment, coupled with a plethora of functionalities, make it a preferred choice. It caters to native windows and cross-platform development needs. Its adaptability with diverse databases further establishes it as a premier choice for database-centric applications. While there are alternative tools for Windows development, Delphi's stunning productivity enhancements underscores its efficacy for diverse application creation.
Can I use Delphi for Linux Development?
While Embarcadero Delphi is a favorite for Windows development, is it viable for Linux too? Absolutely! Delphi is adept at crafting software tailored for Linux. Developers can harness the cross-platform toolkit, FireMonkey, facilitating the coding process for multiple platforms, including Windows, Linux, macOS, iOS, and Android. Irrespective of the method chosen, Delphi emerges as a formidable tool for Linux software development.
Can I use Delphi to control an Arduino?
Embarcadero Delphi, primarily a Windows-centric development platform, extends its versatility to diverse platforms, encompassing Android, iOS, and OS X. The expanding horizons of Delphi now include application development for Raspberry Pi and Arduino. Arduino, while a darling of hobbyists, also finds applications in commercial and industrial scenarios. Owing to its adaptability and expansive capabilities, Delphi is the go-to for Arduino application development enthusiasts.
Can I use Delphi to integrate with Python?
Embarcadero Delphi's robust programming capabilities seamlessly complement Python's user-friendly attributes. While both languages boast their unique strengths, they can be harmoniously integrated. Embarcadero Delphi can be wielded to invoke Python scripts via the Python for Delphi (P4D) utility. This facilitates embedding Python code within Delphi applications, ideal for leveraging Python libraries or enhancing Delphi apps with Python functionalities. In essence, the Delphi-Python amalgamation offers a synergy teeming with potential. Additionally, the DelphiFMX for Python and DelphiVCL for Python bring the powerful FMX and VCL UI libraries directly to Python.
Ready to embark on your programming adventure?
Dive into the captivating world of coding, a skill not just in demand but also immensely gratifying. Our coding bootcamp is curated to guide you through this voyage. Have questions? We're here to assist. Keep an eye out, for we're constantly updating our session lineup leading up to the event.
Secure your spot in the LearnDelphi Coding BootCamp 2023 now!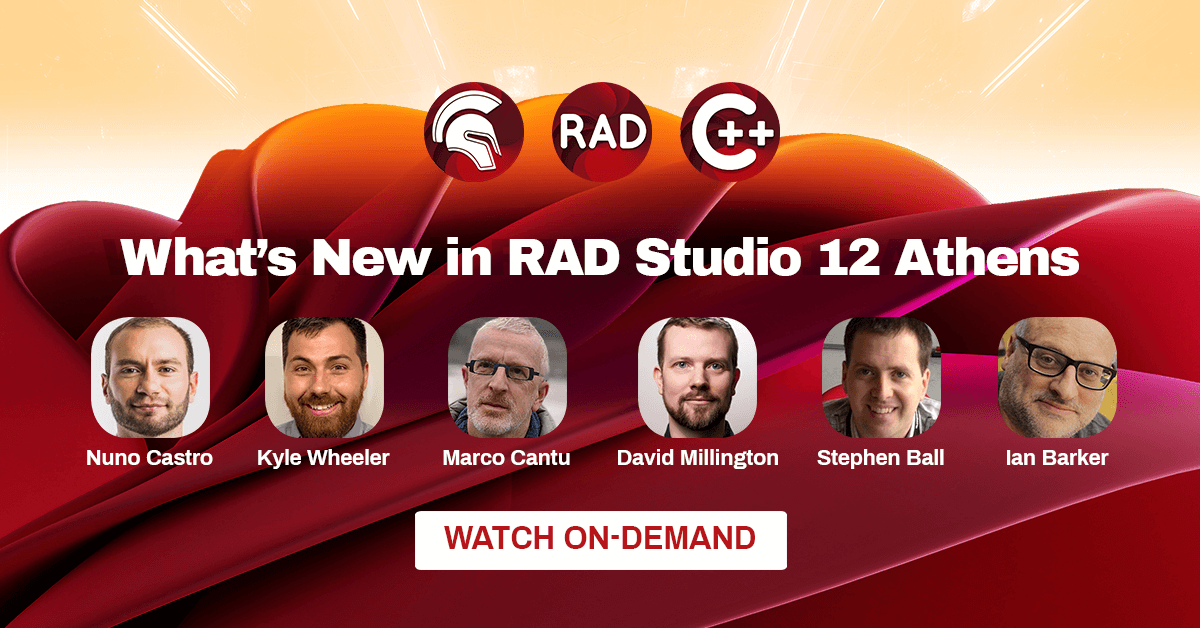 ---