25 years ago, something amazing happened in the world of C++…
C++Builder is 25! On 26th February 1997, Borland released the first version of C++Builder. Coming on the heels of Turbo C and Turbo C++ (with which it shared a lot of technology) and the popularity of Delphi (with which it also shared a lot of technology), C++Builder 1 was a standout success.
We've put together a website celebrating C++Builder's 25-year history. As well as an overview, it contains a technology and business writeup of what makes C++Builder special, and an article about C++Builder's history including photos and some unusual things you may not know about it, as well as other historical content like a magazine review of version 1 written by a name Embarcadero customers may be familiar with.
And then there's the biggest news: We're very happy to make C++Builder 1 available as a free download!
You can install and test out the first version of this industry-changing C++ product yourself. It's amazing what a powerful product just the first version was, and also how far we've come to C++Builder 11 today.
Onwards to Another Quarter Century!
We have many great things planned for C++Builder (and we know many customers ask about our plans.) While we can't share this year's roadmap yet, stay tuned for some great changes that we think you'll really appreciate – and right now, let's celebrate a quarter century of this amazing tool together. Looking forward to the next 25 years!
Get the C++Builder free trial.
---
Register for Python GUI Apps Con 2023 today!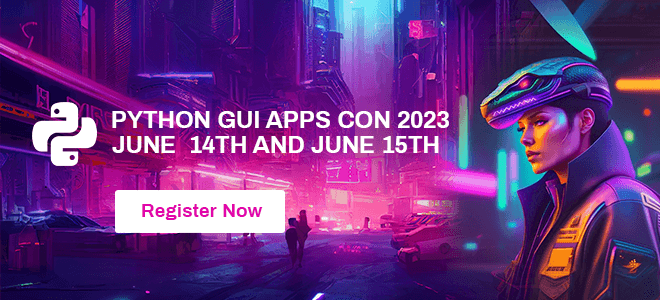 ---