Author: nighthawk2032
To use the TMultiView component, drag and drop the TMultiView component onto your Multi-Device form. You can also use the Master/Detail Multi-Device template (File->New->Multi-Device Application) as a good starting point.
The drawer is automatically invoked by swiping across the screen from either the left or the right side (depending on the placement of the drawer), and you can also hook it up to a button. Setting the button's StyleLookUp property to drawertoolbutton provides the expected UI. You can use a slide-in drawer in addition or in lieu of using a TabControl for navigation.
If you're building a Windows application, you can take advantage of TMultiView's Windows 10 "NavigationPane" mode. This presents an animated slide-in drawer on Windows. You can use Windows 10 specific MultiView style elements to easily define custom icons with text that are shown and hidden when the animated menu is expanded or collapsed.
[BuyButton Product='RAD' Caption='Get RAD Studio Today!']
Celebrate the new year and ramp up your development with 10.1 Berlin Update 2 – Anniversary Edition with 15% off Architect. Plus we will give you a FREE site license of RAD Server, which is an additional $5000 value.
Get More. Do More. Spend Less.
Limited Time Offer. Act Now!
Offer ends 31st January 2017.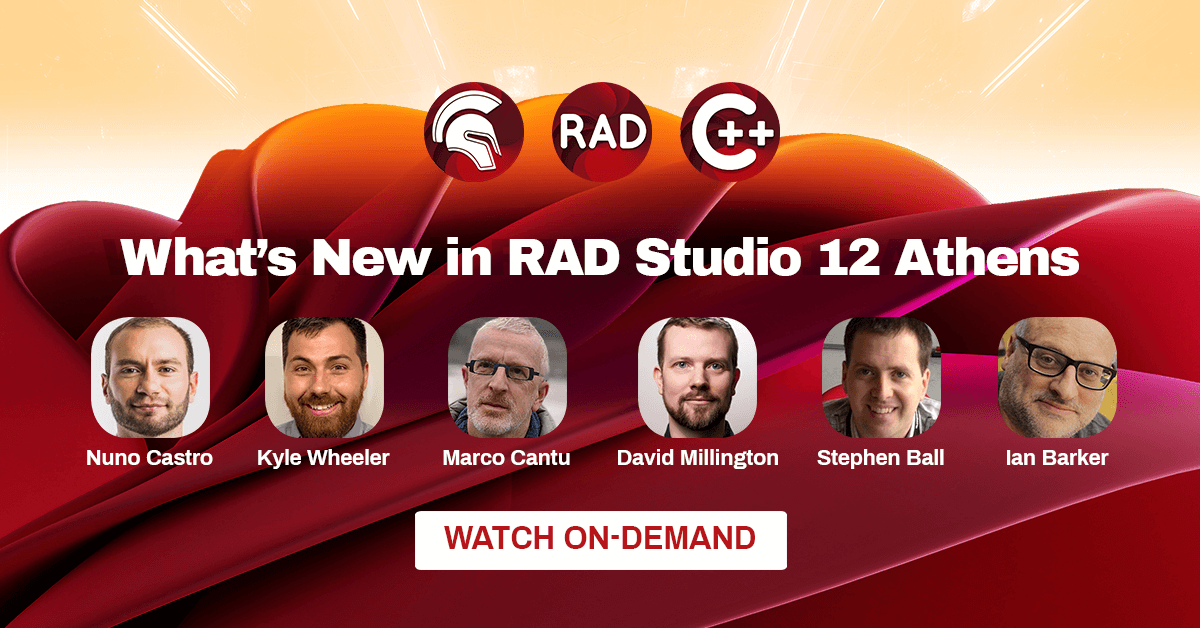 ---