Hello Again,
Last week we started Object-Oriented Programming which is another milestone in the "Introduction to C++" posts of our LearnCPlusPlus.org website, and we will dive into Classes & Objects in the next few weeks so keep following along. One of the most powerful features of C++ is Object-Oriented Programming (OOP), which makes it different from the C programming language by using Classes, Objects, and more. Object-Oriented Programming has many advantages over procedural programming and it is the most characteristic feature of the C++ programming language.
Methods in classes are very important and how we can use methods in classes? We also use Function Templates, do you know how to use function templates? Generally, we need to use constant references in functions, in methods. How we can use constant references wisely? This week's picks have answers to those questions. We have also added 4 CPP Con videos for professional developers.
This week's topics
This week's topics include classes and some basics, and all more can be found in the "Introduction to C++" section
Discover Class Methods in C++
Learn to Use Function Templates in C++
Learn to Use Constant References in C++ Functions
CPP Con
We have 3 Video picks from the CPP Con,
Learn C++ With Neighborhoods Banding Together: Reasoning Globally About Programs by Lisa Lippincott (CPPCon 2020) Video
Learn C++ With The Shapes of Multi-Dimensional Arrays by Vincent Reverdy (CPPCon 2020) Video
Learn C++ With Pipes: How Plumbing Can Make Your C++ More Expressive by Jonathan Boccara (CPPCon 2020) Video
Please keep following our LearnCPlusPlus.org web site for the latest posts and updates. Feel free to comment and share with your colleagues, students, members – knowledge is power and knowledge shared is empowering.
---
C++ Builder is the easiest and fastest C and C++ IDE for building simple or professional applications on the Windows, MacOS, iOS & Android operating systems. There is a free C++ Builder Community Edition for students, beginners and startups; it can be downloaded from here. For professional developers we have Professional, Architect or Enterprise versions of C++ Builder and there is a trial version you can download from here.
---
Let's keep learning C++ together!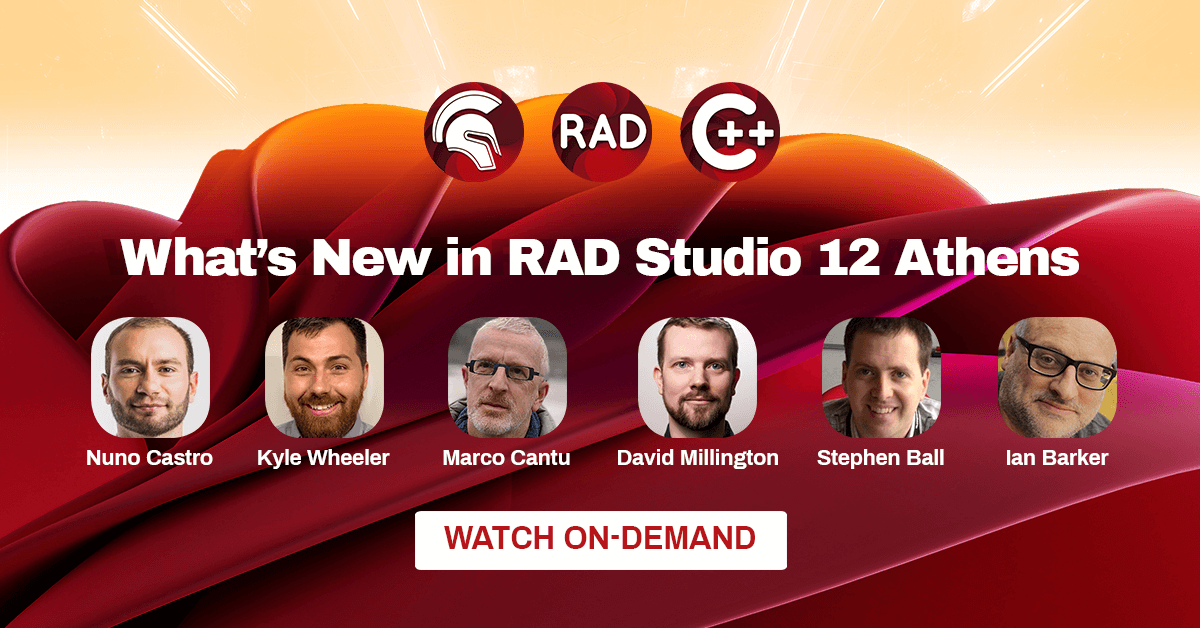 ---