SongShow Plus demonstrates how a well-written application can breeze through seemingly difficult tasks like real-time streaming. On the face of it SongShow Plus – which is now on version 8 – is portrayed as a remote control and aid for live presentations and stage performances, but behind this modest public face is a whole lot of power.
How does SongShow Plus flex its Delphi muscles?
Aimed primarily at Churches and similar organizations SongShow says: "many churches use standard business communication tools like PowerPoint to display content, but these tools are not designed for the church environment and have serious limitations. SongShow Plus is presentation software designed specifically for churches with tools for displaying scripture, song lyrics, custom built slideshows for sermon content and much more".
Video production is a major part of Church budgets as they modernize and invest in technology to engage and inform their congregations with live video and mixed media such as text overlays.  SongShow plus manages live video throughput and can easily handle multiple layers of media, all in real-time.
More on SongShow Plus
The company president, Doug Reece, has a comprehensive amount of information on the main SongShow Plus website and he also hosts a blog and news forum.
SongShow Plus' collection of tools not only allows you to display the right content, they allow you to do it quickly and on-the-go with a creditable collection of amazing mobile control features. Mobile control functions for SongShow Plus include Remote Control, Program Control, and Stage Monitor.
The SongShow Plus mobile application is designed to work in companionship with the SongShow Plus 8.4 desktop application. With SongShow Plus 8.4 installed and the mobile device both on the same network the two work in harmony, seamlessly for the users, but with all the technicalities of how they interconnect hidden and taken care of for them.
RAD Studio is the secret to success
RAD Studio's components, themes (SongShow Plus uses the FMX themes to look good), and the Delphi or C++ language can lift your applications from a design to an actual program in the iOS and Android app stores.
Website
Google Play
Screenshot Gallery
---
When are you going to take that great idea you had and turn it into reality?
---
Register for Python GUI Apps Con 2023 today!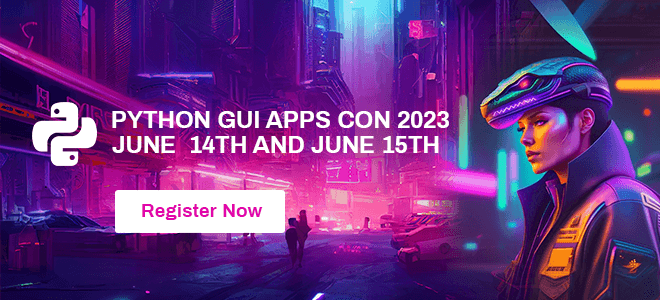 ---