MySQL Backup é um aplicativo de backup e restauração de bancos de dados MySQL de um dispositivo Android via internet e o aplicativo é criado em Delphi. Parece que não está disponível no Google Play, mas em uma loja Android de terceiros chamada SlideMe. É compatível com servidores MySQL: 6.0, 5.6, 5.5, 5.1, 5.0, 4.1, 4.0, 3.23. Alguns dos recursos incluem:
Faça backup dos bancos de dados MySQL para o dispositivo Android conectando-se diretamente.
Restaure bancos de dados MySQL.
Acesso direto aos servidores MySQL.
Requisitos do sistema:
* Dispositivo Android baseado em CPU ARMv7 (99% dos dispositivos Android baseados em ARMv7)
* Sistema operacional Android: 4.1.2 ou posterior
Local na rede Internet
Galeria de capturas de tela
Submit your own showcase app to the Delphi 26th Birthday Showcase Challenge!
---
Register for Python GUI Apps Con 2023 today!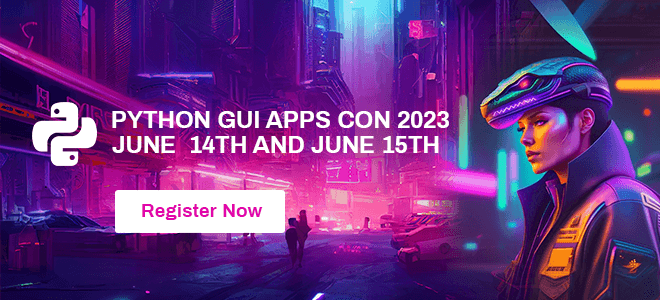 ---