Créer un jeu de nombres développé pour un devoir de classe informatique de 10e année et il est développé en Delphi. Selon le développeur, « c'est un jeu de maths. L'objectif est d'utiliser les nombres et opérateurs donnés (*, /, +, -) pour faire un nombre donné. Il existe 2 niveaux de difficulté différents, Débutant – où vous pouvez utiliser n'importe quel opérateur n'importe quel nombre de fois, et Expert – où vous ne pouvez utiliser un opérateur qu'une seule fois. Veuillez noter que ce jeu a été développé lorsque j'étais en 10e année et que c'était ma première année de programmation et d'utilisation de Delphi.  » Ceci est un excellent exemple de la façon dont Object Pascal est un langage d'enseignement et le concepteur d'interface utilisateur de Delphi est un excellent outil pour les débutants et les experts.
Galerie de captures d'écran
Submit your own showcase app to the Delphi 26th Birthday Showcase Challenge!
---
Register for Python GUI Apps Con 2023 today!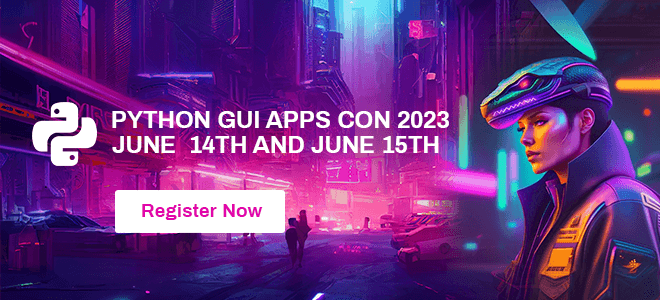 ---