Murod Oripov has been programming with Delphi since 2003. His application (
Uzbek Crosswords
) was qualified for the Delphi 26th Showcase Challenge and we asked him to tell us some more about his Delphi experiences. Go on over to
Uzbek Crossword
in Google Play to download the application.
When did you start using RAD Studio/Delphi and have long have you been using it?
I have been using Delphi since 2003 when it was Delphi 6.
What was it like building software before you had RAD Studio/Delphi?
I used Foxpro, Basic and C/C++ as a beginner. But I met Delphi and it liked me very much.
How did RAD Studio/Delphi help you create your showcase application?
The Delphi language seems a lot more straight-forward to use than other alternatives to me. Delphi has a lot of components and beautiful graphic capabilities.
What made RAD Studio/Delphi stand out from other options?
I think RAD Studio is more easy to understand than other IDEs.
What made you happiest about working with RAD Studio/Delphi?
I liked the experience of using Delphi to write code very much. Especially making Android apps.
What have you been able to achieve through using RAD Studio/Delphi to create your showcase application?
I realized that I must work hard and continue in that spirit. And I will definitely succeed.
What are some future plans for your showcase application?
I decided to get to know Delphi much more and to teach school children how they can use it to make simple beautiful graphical apps.
---
Thank you, Murod! 

Click the link below to view Murad's showcase entry.
Showcase
---
No matter where you live or where you choose to work, the ease and power of RAD Studio and Delphi is a powerful combination to make your apps become a reality.
Are you ready to take your ideas and make them real?
---
Register for Python GUI Apps Con 2023 today!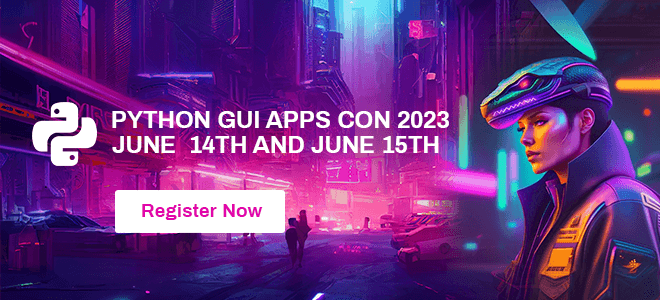 ---