Mehrdad Esmaeili started programming with Turbo Pascal 7. He has an application (ParsLogo) as showcase entry for Delphi 26th Showcase Challenge and we had a conversation with him to know all about his Delphi experiences. Go on over to ParsLogo to download the application.
When did you start using RAD Studio/Delphi and have long have you been using it?
Since First Release of Delphi i have found it my great tool for my lifetime, before i was using Turbo Pascal 7 as my desired programming language but since i found Delphi till Today at least 12 hours per day we were together… in result many applications have been produced.
What was it like building software before you had RAD Studio/Delphi?
I was using Basic in commodore 64, then in high school i found TURBO PASCAL and i knew since that time that it is great and i did not change  my idea still in the university….and i am the only author of DELPHI educational Persia since Delphi 6 … to Delphi 2005
How did RAD Studio/Delphi help you create your showcase application?
Since 2005 It was all native pure delphi code, since i found how powerful applications can be made with mixing well known third party components since Delphi 7, So combine well  debugged components from TMS SOFTWARE and replace dwScript with TMS Scripter and adding Charts changed my app from classic to very Modern Idea so that i have introduced it in GITEX FAIR 2006 in DUBAI in multilanguage…. it has been awarded the best educational software in the First multimedia Fair in the country.
What made RAD Studio/Delphi stand out from other options?
Clean Code used since Pascal that is very closed to human language , Perfect IDE that is getting much more better in Delphi 10.4.1 that now i am using and it is amazing…
What made you happiest about working with RAD Studio/Delphi?
FireDAC or UniDac components that connects you to any DataSource via any device, because i believe that every application finally need to save/load data so it would be lead to DATABASE concept and today DADABASE must be remote for many reasons (like small storage on mobile devices)
What have you been able to achieve through using RAD Studio/Delphi to create your showcase application?
TMS Scripter from TMS Software (thanks from Mr.Bruno Fierens and specially Dear Mr.Wagner Landgraf) that have changed my opinion to programming concept completely: you can see my comments in that page: https://www.tmssoftware.com/site/scriptstudiopro.asp : I fell in love with this great product, it changed my opinion and my vision in programming. I am using it at least 12 hours per day and everyday I understand what a clean code you have used to make it …thanks a lot. Mehrdad Esmaili, via email
What are some future plans for your showcase application?
Visual ParsLogo that i  am working on it everyday and released …. Mixing BASIC/PASCAL in IDE like Delphi with more components palette features: http://smilyfiles.ir/MFTVisualParsLogo.exe Thank you, Mehrdad Esmaili! You can check out his application's showcase entry below.
Showcase
https://blogs.embarcadero.com/impressive-logo-programming-software-pars-logo-is-powered-by-delphi/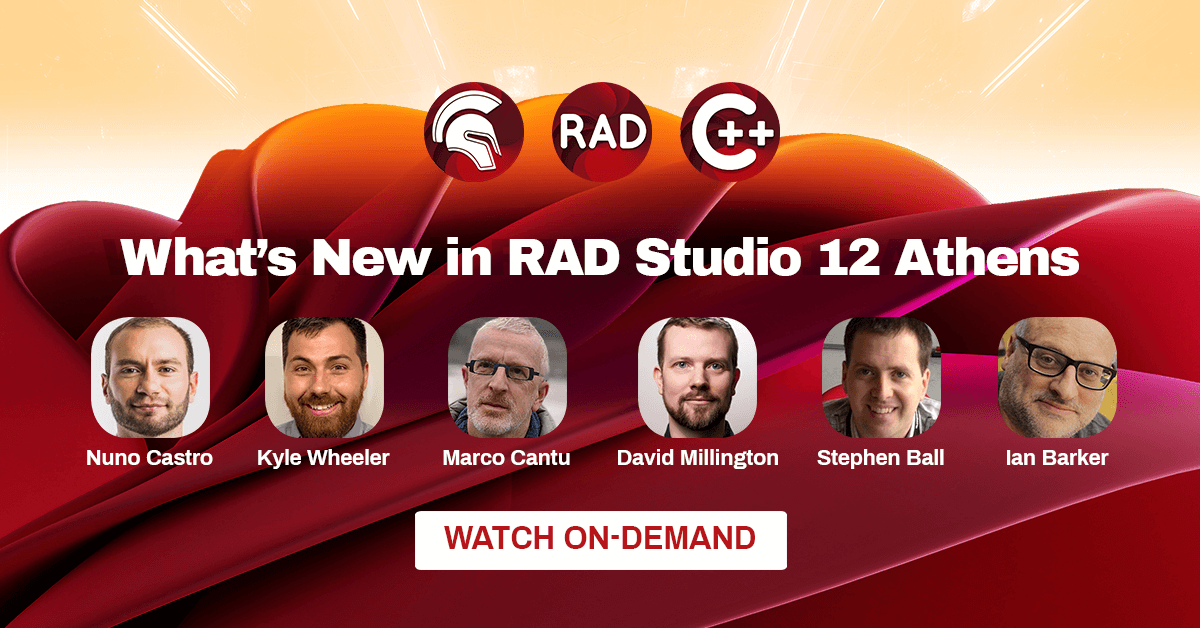 ---