Dmitry Sidorkin started programming with Delphi in 1995. His application (CST CAD Navigator) was one of the submissions for the Delphi 26th Showcase Challenge and we interviewed him for some insights toward his accumulated Delphi knowledge throughout the years. More information about the application at the CST CAD Navigator website.
When did you start using RAD Studio/Delphi and have long have you been using it?
I started development in Delphi back in 1995, so I have been using it for more than 25 years. We started the development of ABViewer, our first CAD viewer, in Delphi 7 which was the latest version at that time. And now CST CAD Navigator is created with RAD Studio 10.
What was it like building software before you had RAD Studio/Delphi?
Before Delphi, I developed in Turbo Pascal, using Turbo Vision and Borland Pascal with the OWL library for Windows. My main programming language was Pascal and I sometimes used C/C++, that's why when Delphi appeared, my choice was obvious. At least for me, there was no viable alternative.
How did RAD Studio/Delphi help you create your showcase application?
The support for cross-platform applications allowed us to create CST CAD Navigator, a CAD viewer that works on Windows, Linux and Mac. We started working on it from scratch. Without Delphi, we wouldn't have been able to develop it so quickly.
What made RAD Studio/Delphi stand out from other options?
It is a single IDE, a single tool for different platforms that makes Delphi especially convenient. In this respect, there are no other options that can be alternatives to Pascal. Without any additional efforts, we created CST CAD Navigator for Windows, Linux and Mac.
What made you happiest about working with RAD Studio/Delphi?
Delphi is loved by lots of developers. I know that for sure because we often communicate with other Delphi developers who contact us about CAD VCL, our CAD library for Delphi supporting DXF, DWG and a wide range of other formats. But for me personally, the best thing about RAD Studio is being able to create software compatible with different platforms. Our team also appreciates the technical support provided by Embarcadero.
What have you been able to achieve through using RAD Studio/Delphi to create your showcase application?
With Delphi, CST CAD Navigator can work on several operation systems, which became possible thanks to Delphi. It is also easy to transfer code between projects, thus using our own developments several times.
What are some future plans for your showcase application?
We are working hard on a version of CST CAD Navigator for mobile platforms – Android and iOS. After that, we plan to add support for new formats. At the moment CST CAD Navigator supports more than 50 different formats including DXF, DWG, STP, IGS, STL and lots of other ones. Our customers expect our viewer to be able to open any drawings, so we do our best to meet their expectations. We plan to add support for Autodesk Revit® formats, Catia files and improve our own parametric 3D core in Pascal. By the way, CADSoftTools is quite unique in using Pascal for such mathematical problems and having tens of thousands of customers all over the world proves the high quality our solutions. Thank you, Dmitry! You may view his showcase entry through the link below.
Showcase
Interested in using Embarcadero's IDE Software? It will help you Build Apps 5x Faster With One Codebase for Windows, Android, iOS, macOS, and Linux.  Request a free trial here.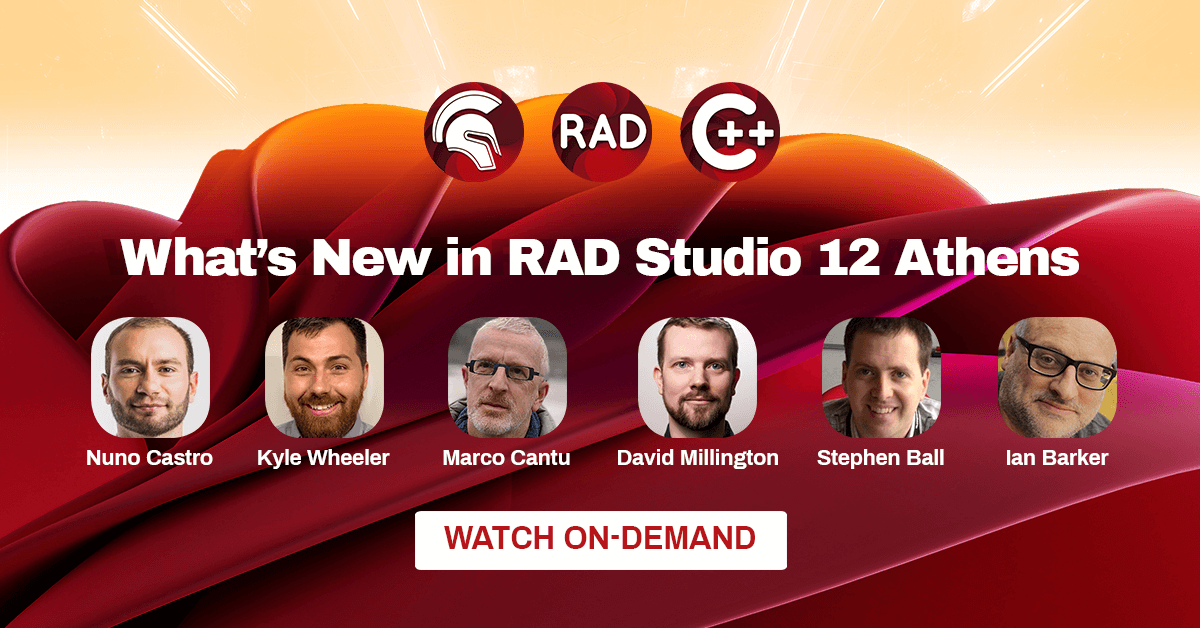 ---