Hockey is an immensely popular sport in North America, both in the USA and with Canada their Northern neighbors. Just to be clear for our British and European readers, in this article we are referring to the form of hockey played on ice-rinks, not the version played on grass.
What does the Hockey Playview app do?
With Hockey Playview coaches and players can view animated plays, drills and practice plans on their phone or tablet. Hockey plays, drills and practice plans can be created with the Hockey Playbook program from Jes-soft, which is free to try and available at http://www.jes-soft.com/hockey/index.html.
The playbook desktop program is compatible with Windows modern versions including Windows 10. Create your plays and practice plans on your desktop. Save them to your cloud drive (gdrive, Dropbox for example). Open the plays and practice plans on your mobile device from your cloud drive.
The mobile app takes the data entered in the desktop and integrates with it to allow the visualizing of the plays and tactics.
Website
Apple Store
Google Play
Screenshot Gallery
---
Register for Python GUI Apps Con 2023 today!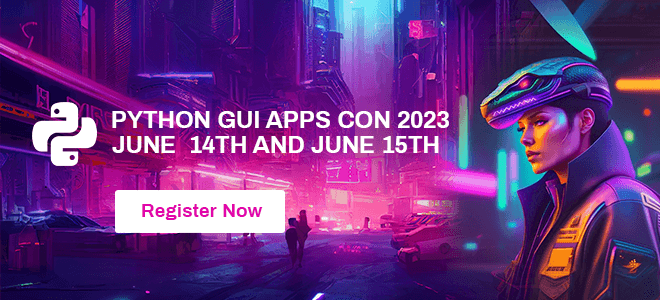 ---