Take your order and billing workflow to the next level with this brilliant Android app. Smart Trader is of course written in Delphi using the cross-platform power of the Firemonkey FMX framework. Produced by Soluciones Informáticas Globales S.A. based in Buenos Aires Smart Trader is now available in its third version for Android.
As stated by the SIG S.A. "SMART TRADER is an app for mobile devices with android platform, designed to optimize the task of order taking and billing in the moment, with the specific objective of increasing the productivity of your sales force. It has an online and offline mode of operation, allowing to take orders, invoice them and make snakes autonomously.
How can Smart Trader help with your workflow?
Search for items by code, name, item, vendor, or scan the barcode.
View the requested item data: price, units per package and display, stock availability, photo.
Suggest offers, out of Stock items, highlight new products.
Adds up the value the order as items are added to the bill of sale.
View the final total including any discounts.
Issue an electronic invoice.
Of course, record the visit, the names of the sales person and the order placed.
The customer's geographic location can also be captured using the Android device's in-build GPS
If the sale falls through for any reason, the sales person can record details of why it didn't go ahead.
Starting your day the Smart Trader way
At the beginning of their working day sellers can review the list of clients by account code, name or address and obtain the following information from them:
What is the customer's geographical location?
Do they have any previous sales or specific requests?
Are there any invoices or payments pending collection?
When was the last visit made and who made it?
Are there any special discounts or promotional items available which can be offered?
What discount policy you have with this customer?
Other workflow friendly features
Smart Trader contains advanced search features which allow you to search for items rapidly assess orders, customer or order profitability, mark accounts for collection, issue along with a host of other features packed into the one application.
Google Play
Screenshot Gallery
---
Register for Python GUI Apps Con 2023 today!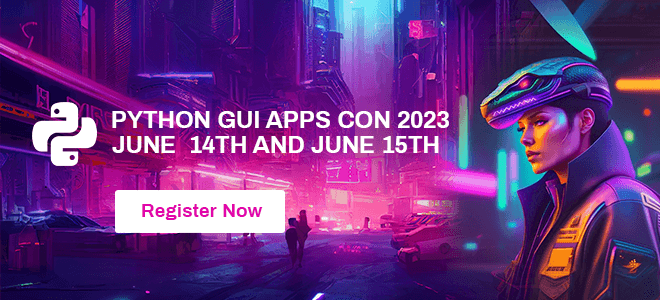 ---