Alysson Cunha has been programming with Delphi since he was 13, in 2001. His showcase entry (Firecast 8) won the grand prize of the
Delphi 26th Showcase Challenge
and we interviewed him on everything about his winning software and how it came about. Get more information about the entertainment software on the
RRPG Firecast website
.
When did you start using RAD Studio/Delphi and have long have you been using it?
I started programming when I was 13 years old (2001) and Delphi 4 was the first development tool I had contact with. I can say that the possibility of "dragging controls" was something that helped a lot in the beginning of learning. Over the years, I have learned other programming languages, other tools and IDEs, but Delphi has always been on my programming tools as favorite.
What was it like building software before you had RAD Studio/Delphi?
Well, since Delphi was my first contact with the software development world, I am going to answer this question a little differently. The possibility of "dragging controls", handling events incredibly easily and previewing the outcome before compiling gave me a huge support in my learning. A lot of people mistakenly describe that Delphi can't create all kinds of applications, because it's just about "dragging and dropping components". I have also heard many times that it was an "event-driven" language / IDE only. They couldn't be more wrong: This supposed limitation due to these features does not exist, and they still give a huge boost to those who are just starting out.
How did RAD Studio/Delphi help you create your showcase application?
See, I have a feeling that I'm in control. All the code seems to be within my reach with the code navigation tools. I browse, discover, remember, reorganize, refactor, go back and go forward in the code where I need to be in such a sure way. I was never able to reach this sensation that I cannot describe as well as I wanted to.
What made RAD Studio/Delphi stand out from other options?
Multi-platform compilation feature in a way that make possible to reuse a large part of the code I already had and keep a single codebase was the strongest reason, in addition to the tools that the IDE offers us during programming.
What made you happiest about working with RAD Studio/Delphi?
I feel like I'm starting to get repetitive, but I must point out: Single codebase: the reuse of "old" code and great IDE tools to navigate through code. What made me the happiest to work with Delphi came in something in this regard.
What have you been able to achieve through using RAD Studio/Delphi to create your showcase application?
I was been able to achieve a great code organization and the production of tons of code lines that are compiled in a great speed. Often the speed with which the code is compiled is not taken into account as much as it should. Often, the speed with which the code is compiled is not taken into account as much as it should be. With faster builds, we stay in a state of focus for longer. If I can use the term "immersion", I would say that the speed of the compilation allowed me to achieve great immersion during the programming task using Delphi (and, of course, some coffee).
What are some future plans for your showcase application?
The application is in the final stages of development and the first official version will be released on March 31, 2021 if all goes well. From that, we will launch bimonthly releases with updates to complete the program by the end of the year and have all the features that the legacy version has. Releases for macOS64 and Linux are also in the plans, thanks to FMX. Release for Android should come next. The work wont end so soon. Thank you, Alysson! Check out the winning showcase link below.
Showcase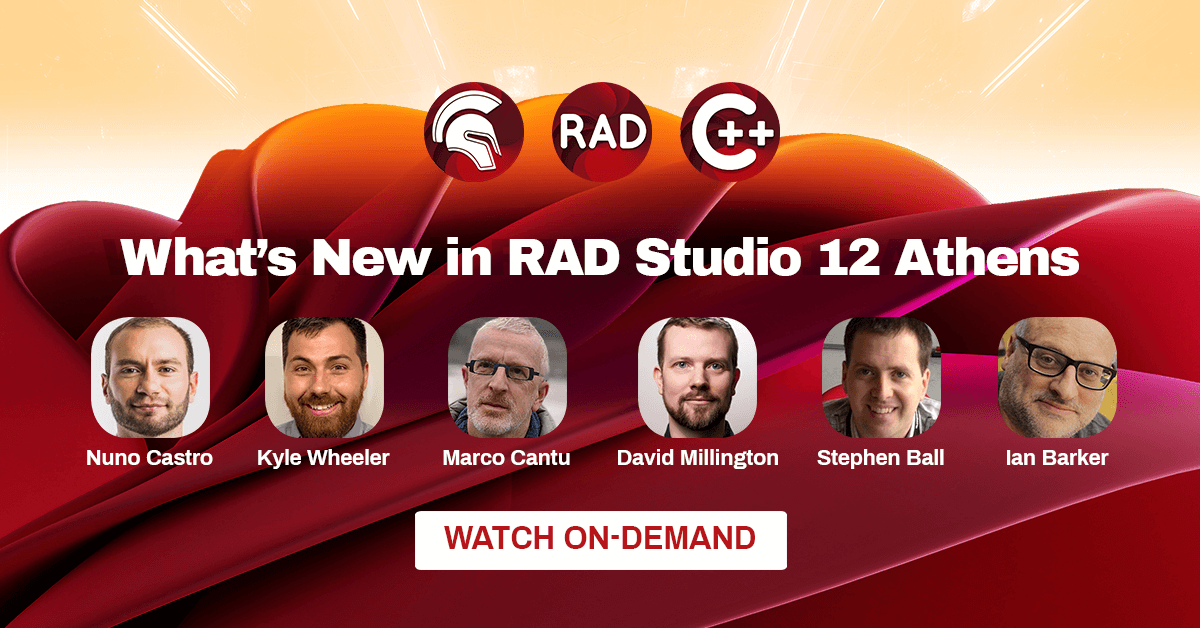 ---