Willkommen – Audio Walks mit Einheimischen ist eine in Delphi entwickelte Reiseanwendung. Laut dem Entwickler "gibt es Tausende mehrsprachiger Audio-Spaziergänge und Museumsführungen in Hunderten von Städten und Museen auf der ganzen Welt." Dies ist eine interessante App, da Sie damit virtuell reisen können. Es unterstützt eine Reihe verschiedener Sprachen und die Benutzeroberfläche sieht ziemlich gut aus. Es hat Mapping, Audio, einige Rich Media und es ist in Delphi gebaut!
Google Play
Screenshot-Galerie
https://www.youtube.com/watch?v=RAZkWYWvtrI
Submit your own showcase app to the Delphi 26th Birthday Showcase Challenge!
---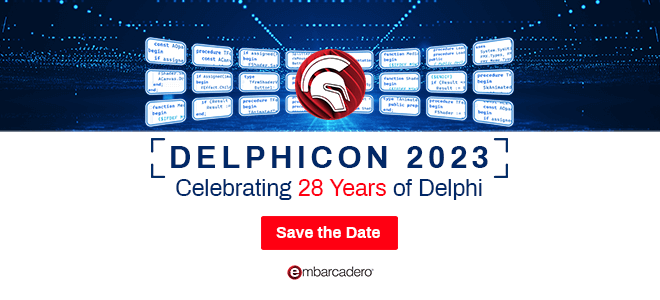 ---