Mit Ramengo Bike können Sie Ihre Datenaktivitäten in Echtzeit anzeigen, wie mit einem echten Fahrradcomputer. Sie können Details zu Entfernungen, Zeiten, Geschwindigkeiten, Trittfrequenz, Herzfrequenz, Route auf einer geografischen Karte, grafischen Aktivitäten, Steigungen des Streckensatzes und mehr anzeigen. Die Android App wurde in Delphi entwickelt.
Laut dem Entwickler und den in Google Play aufgeführten Informationen können Sie mithilfe von GPS- und Bluetooth-Sensoren für Herzfrequenz und Geschwindigkeit / Trittfrequenz anzeigen.
Km Gesamt, Gesamtzeit
Geschwindigkeit, Geschwindigkeit max., Durchschnittsgeschwindigkeit
BPM, BPM AVg% BPM, BPM Avg%,% Max BPM, BPM% Max Medium
Herzintensitätszone
Trittfrequenz, Trittfrequenz 0, Trittfrequenz Durchschn
Kalorien
Abstieg, Aufstieg
Breite, Länge, Höhe
Segmente und Pfade
Geografische Karten
Diagramme
Akustische Warnungen
Akkulaufzeit, Akkuladestand
Zeit Datum
Webseite
Google Play
Screenshot-Galerie
Submit your own showcase app to the Delphi 26th Birthday Showcase Challenge!
---
Register for Python GUI Apps Con 2023 today!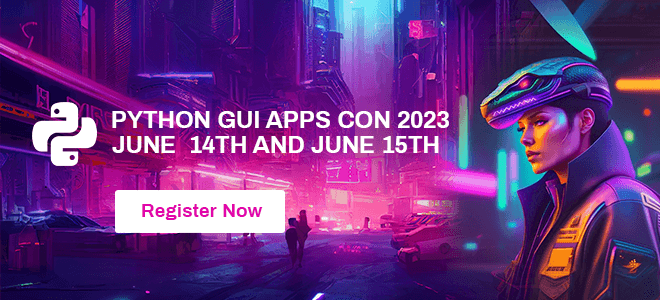 ---