RightNote ist ein moderner, baumbasierter Informationsmanager und Notizenorganisator, der Ihnen hilft, den Überblick über die Informationsüberflutung zu behalten. Er wurde in Delphi entwickelt. Laut dem Entwickler können Sie mit der superschnellen Volltextsuchmaschine ganz einfach Clips jeglicher Art speichern und ablegen, Clips aller Art notieren, mit Tags klassifizieren und später alles in all Ihren Notebooks finden. Mit zahlreichen Funktionen und einer modernen und benutzerfreundlichen Benutzeroberfläche haben Sie mit RightNote alle Informationen, die Sie täglich benötigen, immer zur Hand. " Ich mag die dunklen und hellen Themen, die sie hier verwenden.
Features sind:
Verschiedene Notiztypen, einschließlich: Erweiterter Texteditor, Tabellenkalkulation, Code-Editor, Journal und Kalender, Aufgabenlisten, Webseiten, Anhänge und Links
Web Clipper, Lesezeichen, Tags, Globaler Notizverlauf, Globale Tag-Suche,
Volltextsuchmaschine, Schutz und Verschlüsselung von Notiz- und Seitenkennwörtern
Erweiterte Tools zum Organisieren Ihrer Notizen: Dialogfeld "Floating Tree", Baumansicht "Side by Side", Dialogfeld "Seitenübertragung"

Flexible Import- und Exportoptionen, die häufig verwendete Formate wie doc, docx, xlsx, rtf und html unterstützen

Export ins Webbook für webbasierten und mobilen Zugriff
Webseite
Screenshot-Galerie
Submit your own showcase app to the Delphi 26th Birthday Showcase Challenge!
---
Register for Python GUI Apps Con 2023 today!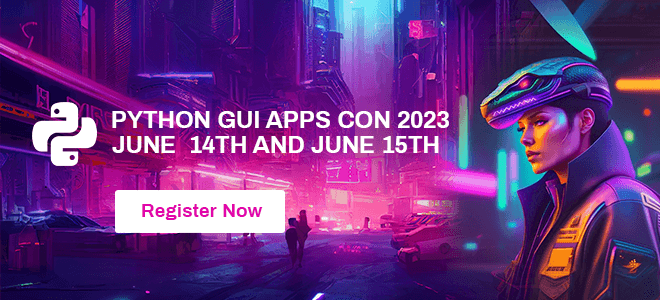 ---