Während Teil 1 unseres Webinars letzte Woche gab es einige Fragen zur Installation von Komponenten und zu den ersten Schritten. Ich habe ein kurzes Video gemacht und wollte hier einige Details liefern.
SynEdit is an optional library that provides syntax highlighting and proper indention behaviors if you want to allow users to edit Python code in your application. If you just want to interact with Python and Python libraries then you don't need SynEdit. It is an open-source VCL only component set available via GetIt or on GitHub. Installing it via GetIt is the easiest.
Python4Delphi

 

ist die Bibliothek, die die Integration zwischen Python und Delphi ermöglicht. Es ist effektiv eine bidirektionale Brücke, die es Delphi ermöglicht, Python-Code auszuführen und Python-Bibliotheken aufzurufen, und Python ermöglicht es, in Delphi geschriebene Module aufzurufen, um auf andere Weise mit Delphi-Code, Objekten, Schnittstellen, Datensätzen usw. zu interagieren. Sie können beispielsweise die VCL umbrechen Python und verwenden Sie es, um eine Anwendungs-GUI zu erstellen.

 Dies

 ist eine

 Wiki-Seite zur Installation.

Python

 bietet Bibliotheken und Interpreter. Sie benötigen die richtige Version für die Plattform, auf die Sie abzielen (Win, macOS, Linux usw.), und stellen sicher, dass die Bitness (32 vs 64-Bit) mit Ihrem Programm übereinstimmt. Sie können unter Windows sowohl 32- als auch 64-Bit-Versionen nebeneinander installieren. Python bietet eine

 einbettbare Version, die nur eine minimale Installation darstellt

und die Sie problemlos in Ihr Programm aufnehmen können. 

Weitere Informationen zur Verwendung bestimmter Python-Versionen finden Sie im P4D-Wiki .
Weitere Python4Delphi-Details .
---
Register for Python GUI Apps Con 2023 today!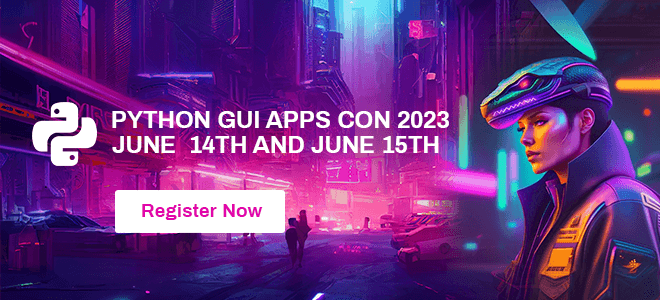 ---