Eine Anwendung, mit der Sie auf einfache Weise auf Ihrer Festplatte gespeicherte Glyphen suchen / finden und eine Vorschau für die Verwendung in Ihren Anwendungen anzeigen können. Sie ist in Delphi integriert. Dies ist eine Produktivitätsanwendung, mit der Sie Glyphen auf Ihrem Computer organisieren können. Wenn es auch einen dunklen VCL-Stil als Option gibt, ist das schön. Anwendungen wie diese sind wirklich gute Beispiele dafür, wie eine Idee für ein solches Dienstprogramm zu einem Endprodukt in Delphi gebracht werden kann, um die Produktivität der Benutzer zu steigern.
Webseite
Screenshot-Galerie
Submit your own showcase app to the Delphi 26th Birthday Showcase Challenge!
---
Register for Python GUI Apps Con 2023 today!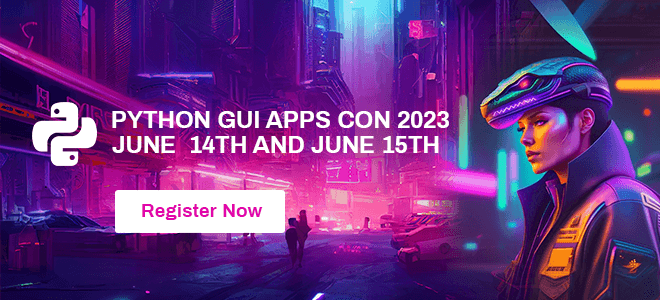 ---