Pour beaucoup de gens, le bureau est simplement l'endroit où se trouvent les raccourcis et les icônes, sans aucune fonctionnalité réelle. Néanmoins, vous pouvez bénéficier de tout l'espace vide sur votre bureau en ajoutant des post-it, et Vov Sticky Notes est l'une des applications qui peut vous aider à le faire et elle est développée avec Delphi. Selon le développeur, « Une fois que vous l'avez installée sur votre PC, l'application va automatiquement dans la barre d'état système et vous pouvez cliquer avec le bouton droit de la souris sur son icône lorsque vous souhaitez créer une nouvelle note. Cela ouvre essentiellement une fenêtre redimensionnable dans laquelle vous pouvez coller ou commencez à taper certaines de vos tâches importantes. Vous pouvez également faire glisser et déposer des fichiers image. Une autre fonction pratique de Vov Sticky Notes est que vous pouvez créer des rappels à afficher régulièrement. Il vous suffit de choisir l'intervalle de fréquence et puis entrez un message approprié.  » Ceci est une belle application Delphi à coup sûr.
Site Internet
Galerie de captures d'écran
Submit your own showcase app to the Delphi 26th Birthday Showcase Challenge!
---
Register for Python GUI Apps Con 2023 today!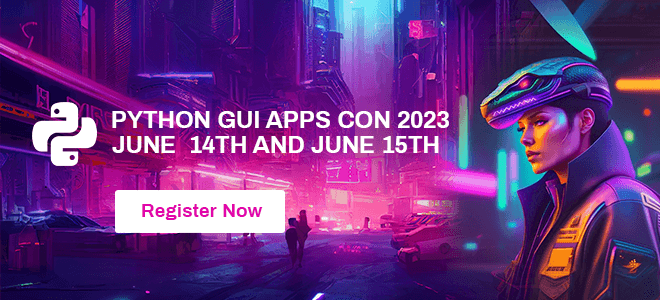 ---