Amazons es una aplicación de juego multifacética que se ha desarrollado en Delphi. Según el desarrollador, "El conjunto de juego que se usa típicamente para jugar Amazonas es un tablero de dibujo de tamaño 10 × 10, cuatro reinas de ajedrez blancas y cuatro negras (llamadas amazonas) y un suministro de piezas de go de un color (llamadas flechas). La posición inicial y una primera jugada de las blancas se muestran en la Fig. 1. Una jugada consta de dos pasos: (1) el jugador elige una amazona de su color y la mueve como una reina de ajedrez en diagonal, vertical u horizontalmente hasta él prefiere, siempre que ningún obstáculo (otra amazona o una flecha) bloquee el camino; (2) la amazona jugada tiene que lanzar una flecha. Las flechas también se mueven como reinas de ajedrez. Permanecen en su casilla de destino durante el resto del juego y están representados por casillas negras en las otras figuras de este artículo. Los jugadores se mueven alternativamente hasta que un jugador ya no puede moverse. Esto sucede después de un máximo de 92 movimientos.El jugador que hace el último movimiento gana el juego. Un problema desafiante relacionado con las reglas de las amazonas es el siguiente: ¿Debería compensarse la ventaja de las blancas de hacer el primer movimiento con un komi y, de ser así, con cuántos puntos? Discutiremos dos posibles reglas de komi con más detalle en la Sección 8 de este artículo. Escuché por primera vez sobre las amazonas en Youtube en el juego final de cA con Elwyn Berlekamp (Amazonas) – Canal de Numberphile: Temas de Numberphile sobre matemáticas msri. Me fascinó la profundidad y la sutileza de las posiciones 'simples' en las amazonas que han sido analizadas por Berlekamp, ​​Snatzke, Müller y Tegos. Inspirado por las discusiones con Müller sobre su programa de computadora ARROW y mis experiencias jugando a las amazonas, comencé a escribir el programa de computadora AMAZONG.AMAZONG ha ganado los torneos de las amazonas en la séptima Olimpíada de Computadoras en Maastricht en 2002 y en la octava Olimpíada de Computadoras en Graz en 2003 ".
Google Play
Galería de capturas de pantalla
Submit your own showcase app to the Delphi 26th Birthday Showcase Challenge!
---
Register for Python GUI Apps Con 2023 today!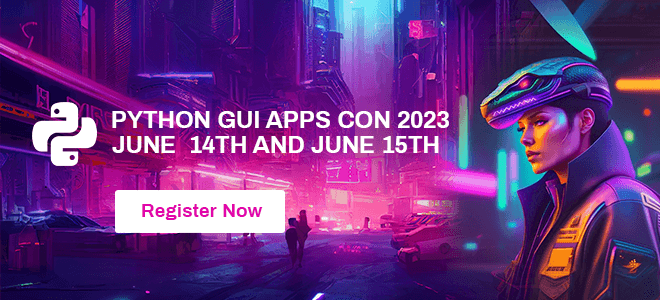 ---