'Twilight People' ist ein wegweisendes Projekt, mit dem Benutzer die verborgene Geschichte von Transgender- und geschlechtsvarianten Menschen des Glaubens in der Vergangenheit und Gegenwart Großbritanniens entdecken und feiern können. Es wurde mit RAD Studio Delphi und dem Firemonkey-Framework geschrieben.
Mit den Worten des Entwicklers: " Diese Sammlung ist die erste Quelle des Glaubens und der Transgender-Geschichte in Großbritannien. Das Projekt untersucht die Erzählungen rund um "Körper und Ritual" und dokumentiert die Verbindung zwischen Glaubens- und Geschlechterreisen über die binären Kategorien von Mann und Frau hinaus. "
Die von Cheryl Morgan entwickelte App enthält die Geschichten einiger der vielen Transsexuellen des Glaubens, die für das Projekt interviewt wurden.
Webseite
Google Play
Screenshot-Galerie
---
RAD Studio Delphi enables developers and organizations to further their goals, empower their users and make connections in both business and a social context. Do you have an idea which could be a game-changer for your users? Why not use RAD Studio and the power of Delphi to reach them whatever device they are using on desktop, mobile and the web?
---
Register for Python GUI Apps Con 2023 today!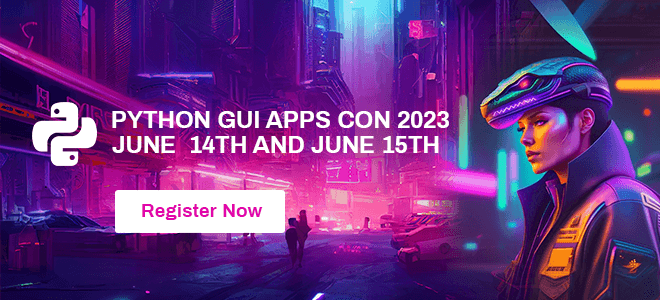 ---