O Office Document Finder é um mecanismo de busca de desktop desenvolvido para pesquisa e visualização rápida de documentos PDF, Word, Excel e PowerPoint a partir de aplicativos, navegadores ou dispositivos móveis, desenvolvido em Delphi. Construído usando HTML Component Library e HTML Office Library. Existem capturas de tela aqui do Windows, macOS e Linux. Grande exemplo de um aplicativo Delphi multiplataforma!
Características
Todos os formatos – Suporte para todos os formatos Word (.doc, .docx, .rtf), Excel (.xls, .xlsx), PowerPoint (.ppt, .pptx), Adobe PDF, HTML e EPUB
Visualizador avançado – Veja os documentos em seu layout original com todas as imagens e decoração de texto
Sem dependências – MS Office e outros aplicativos não são necessários
Idiomas CJK – Indexação e pesquisa de documentos nos idiomas chinês, japonês e coreano
OCR – reconhecimento óptico de texto em documentos digitalizados
Acesso à nuvem – acesse seus documentos de qualquer PC ou celular
Exportação de PDF – Baixe o arquivo PDF do visualizador ou aplicativo do navegador
Localização – tradução da interface da web e do aplicativo para Deutch, Francês, Russo e Espanhol
Sugestões – Lista de preenchimento automático para cada palavra com o número de documentos que contêm essa palavra
Temas – temas claros e escuros
Duplicados – Detecção de documentos duplicados (exibidos como um número vermelho)
Linguagem de consulta – Suporte para "começando com", "excluir palavra" e "palavras exatas"
Local na rede Internet
Galeria de capturas de tela
Submit your own showcase app to the Delphi 26th Birthday Showcase Challenge!
---
Register for Python GUI Apps Con 2023 today!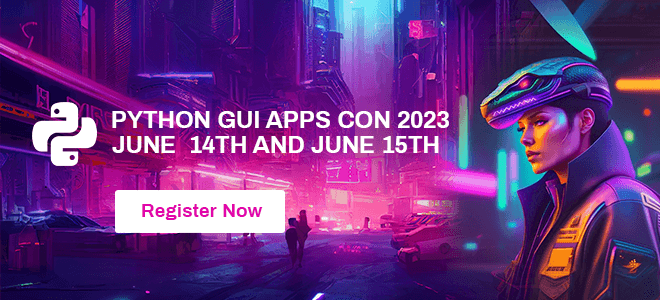 ---